Telangana politician Vanteru Pratap Reddy attempts suicide: Here's why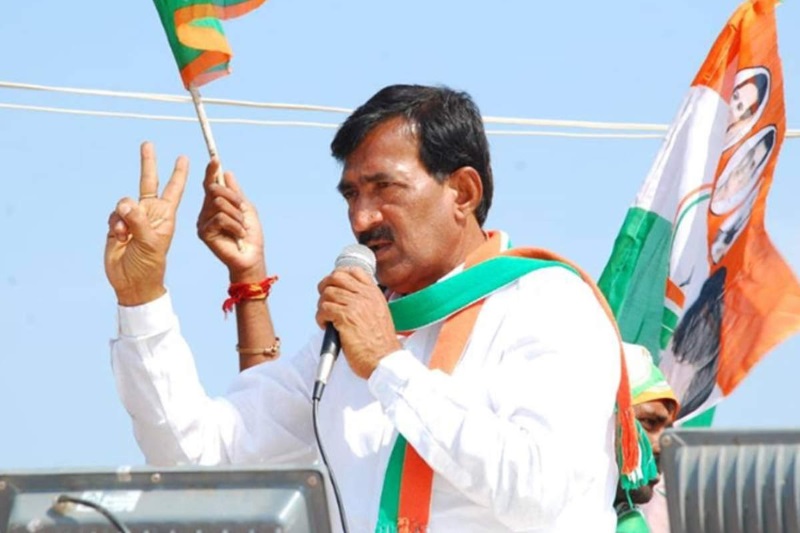 Following a police raid at his residence in Hyderabad on Monday night, the Grand Alliance candidate Vanteru Pratap Reddy allegedly attempted suicide.
Senior police officer PV Padmaja said, "We received a complaint that some illegal activity of distributing liquor and money is going on at Vanteru Pratap Reddy's house. A checking was then conducted".
"Pratap Reddy along with his supporters came and started misbehaving with officials and he poured petrol on himself, tried to attempt suicide and created drama. There was nothing found and seized from his residence," he added.
He further stated that if the flying squad lodges a complaint, action will be initiated on Reddy's supporters for misbehaving and abusing the officials.
On the other hand, Reddy alleged that the police barged into his residence and tried to kill him by setting him on fire.
Earlier on Sunday, Reddy visited the office of returning officer to complain about illegal surveillance and harassment, after which he sat on a dharna outside the office. However, the police forcibly removed him after which he was shifted to Yashoda hospital in Hyderabad.
Meanwhile, security has been beefed up in the state of Telangana for assembly elections.
It is to be noted that Reddy is contesting Telangana elections from Gajwel constituency on a People's Front assembly ticket. Gajwel is the constituency from where TRS leader K Chandrasekhar Rao is seeking re-election.
Importantly, the Telangana Assembly elections are scheduled to be held on December 7 to elect representatives of 119 constituencies. The counting of votes will take place on December 11.
Also Read: Telangana Assembly polls: Congress-led alliance confident that it would succeed