BJP wants Rahul Gandhi to apologise for 1984 anti-Sikh riots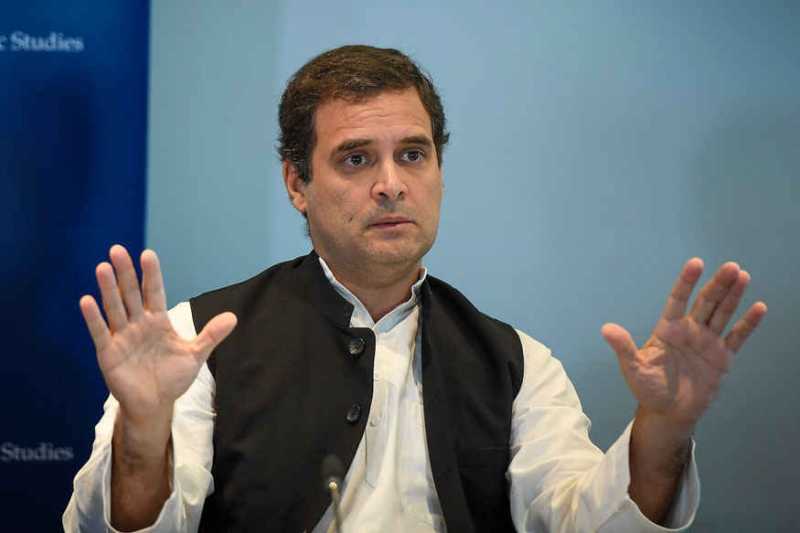 The BJP has condemned Rahul Gandhi for his reference to the first Sikh Guru, Guru Nanak Dev during his address in Berlin and has asked for an apology for being responsible for the 1984 anti-Sikh riots. Just a day ago, Congress president Rahul Gandhi was criticised by the ruling party in India for his, "veiled justification of terrorism" and his explanation of a terrorist outfit like the ISIS.
While speaking at a function organised by the Indian Overseas Congress, the 48-year-old said that Congress' principle of "Unity in Diversity" originated from the times of Guru Nanak and that the BJP and RSS are creating a division among the people and spreading hatred.
"The Congress belongs to all, works for everyone and our work is to spread the thought of unity in diversity. Today, the government in India is working differently," he was quoted as saying by the Deccan Chronicle.
The BJP, in a camouflaged reference to, "Operation Blue Star" responded by saying that it was the Congress party which was identified with the 1984 riots in Punjab, adding that Rahul should instead apologize for this heinous crime. Implemented from 1 to 8 June 1984, the mission, ordered by the then Indian prime minister Indira Gandhi resulted in over the death of 400 people.
Flaying the Congress leader, the national secretary RP Singh, as quoted by the same source, said, "We are pained to know that Mr Gandhi, who reminds us of anti-Sikh riots of 1984, claims that his thoughts resemble that of the first Sikh guru – Guru Nanak Devji."
"Actually his thoughts are in line with Congress culture of divide and rule," he added, seeking an apology from Rahul for the riots of 1984. BJP spokesperson Sudhanshu Trivedi added that Rahul has humiliated Indian culture and is not a mature politician.
ALSO READ: BJP demands Rahul Gandhi's apology for RSS remark