Telangana: BJP promises to distribute 1 lakh cows, 12 gm gold to poor woman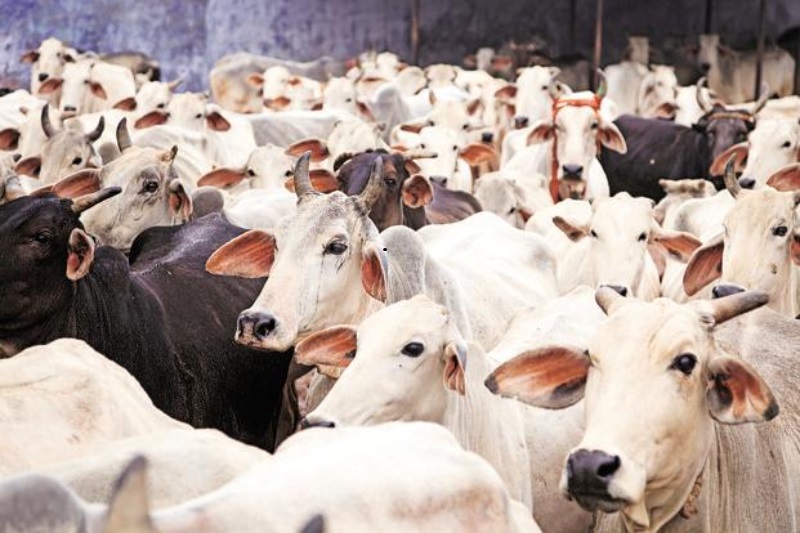 The Bharatiya Janata Party (BJP) has once again brought cows in spotlight as it has announced to distribute 1 lakh cows among the people every year in Telangana, if voted to power. Besides, free distribution of cows, BJP has promised loan relief of up to Rs 2 lakh for farmers and free laptop for degree students in its manifesto for 2018 Telangana Assembly elections.
The manifesto was unveiled by BJP state president K Laxman, contains assurances for the conservative too. It promises a legislation to prevent "forced religious conversions" through monetary offers and inducements.
The promieses did not stop here,  the BJP, which is keen to make mark in the state at any cost vows to further sweeten the deal for farmers through the distribution of free seeds and pump sets. The party also promised to provide free cycles for  female students from Class 7 to Class 10 and mini-scooters at 50% subsidy to those who will opt for higher education.
The BJP has also promised to allocate free houses to all eligible people in the economically backward section by 2022. Up to Rs. 5,000 will be given to them every month by way of rent until the construction work is completed.
Besides this, the BJP has said that it will bring Telangana under the ambit of the Narendra Modi government's Ayushman Bharat health scheme — something that Rao's government shied away from earlier this year — and also set up generic medicine centres at every administrative unit.
If BJP came to power, it will give Rs 3,116 to the unemployed people and give gift of Rs 1 lakh and 12 gm gold to poor women at the time of their marriages.
Apart from all these, it has promised to allocate Rs. 100 crore to set up a "linguistic board" for Malayalam, Tamil, Kannada, Marathi, Gujarati, Punjabi, Bengali, Oriya and Hindi speakers in Telangana.
Also read: Telangana: Asaduddin Owaisi offers beef biryani to Amit Shah