BJP's Shatrughan Sinha comes out in support of Nitish Kumar's demonetisation comment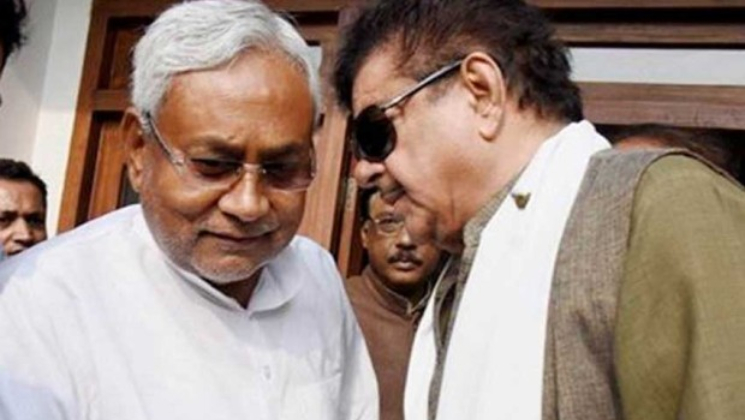 BJP lawmaker Shatrughan Sinha on Monday backed Bihar Chief Minister Nitish Kumar on his recent demonetisation remark and questioned whether any benefit had been accrued from it in the last 19 months.
He said, "Many people have suffered due to demonetisation. Several youth have lost their jobs, daily wage workers have had to return to their villages, many factories have had to shut down. The implementation of the Goods and Services Tax has only worsened matters."
When asked if Nitish Kumar had tarnished his image by joining hands with the Bharatiya Janata Party, Sinha described Kumar as a very close friend and a great leader and added that both had immense mutual respect for one another.
Referring to the unrest in Bihar post the formalization of the JDU-BJP alliance, Sinha described it as absolutely unfortunate and that too under the leadership of Nitish Kumar. Commenting on the proposed seat-sharing deal between the BJP and the JD (U) in Bihar prior to the 2019 general elections, Sinha said there is still a long way to go for such talks to be firmed up.
Sinha was giving a guarded response to the Janata Dal United unilaterally announcing on Sunday that it will contest 25 of the 40 Lok Sabha seats up for grabs in the 2019 general elections.
This prompted the NDA to commence a preliminary flexing of political muscle. Sinha added that the BJP is passing through a low political phase following its poor performance in the recently held bye-elections. He made a specific mention of the loss in Kairana.
He said that as a BJP member he was naturally not happy with such results.