NCP President Sharad Pawar hints at Shiv Sena alliance for 2019 elections?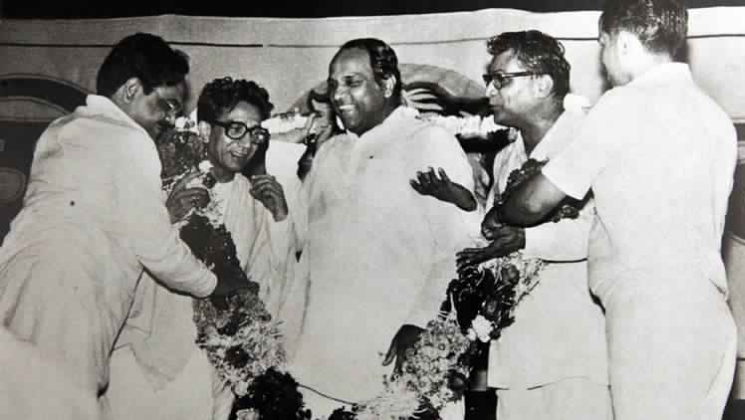 Politics made strange bedfellows and how rightly it is said. In a surprising turn of events, the NCP President Sharad Pawar has invited the Shiv Sena to join hands and fight against the BJP in the 2019 Lok Sabha elections. "All those parties who in believe in democracy and having a common minimum programme (CMP) should come together in 2019 polls", he said on Monday.
"In Palghar Lok Sabha bypolls, Shiv Sena, CPIM and Bahujan Vikas Aghadi were polled more votes than the BJP. Hence, the opposition parties should unite against the BJP," he claimed.
He said non-NDA national and regional parties that have a strong base in their respective regions should arrive at an understanding to come together.
The bypolls held in Palghar and Kairana last week dealt a blow to the BJP who fell short of a pan-India presence, opposition parties last week emerged victorious in 11 out of the 14 Lok Sabha and Assembly bypolls, while limiting the saffron party and its allies to a mere three.
"Most of the "bypoll results went against the ruling party (BJP). This is not a small thing," he said after meeting the newly-elected Lok Sabha member from Bhandara-Gondiya Madhukar Kukade, who belongs to his party.
"There have been some occasions earlier where bypoll defeats have culminated into the defeat of the government of the time," the veteran former union minister told reporters here.
The NCP chief, who was earlier alliance with the Congress, recalled that in 1977 too, a similar situation prevailed in the country, where the opposition unity had resulted in the defeat of the then Congress government led by Indira Gandhi.The current BJP government led by Narendra Modi, is facing tumultuous times ever since their defeat in the Karnataka elections and other bypolls. Sharad Pawar, had maintained close relations with the Thackeray clan for decades. He was known to be in the coterie of Bal Thackeray, inspite of them holding opposing political views. Previously this year, Sharad Pawar was interviewed by Raj Thackeray of the MNS, where it seemed clear that the political posturing of the regional parties in Maharashtra had begun.