Boney Kapoor: My relationship with Salman Khan is strained now
Producer Boney Kapoor says his bond with Salman Khan is strained now, he owes it to him for encouraging Arjun Kapoor to get into acting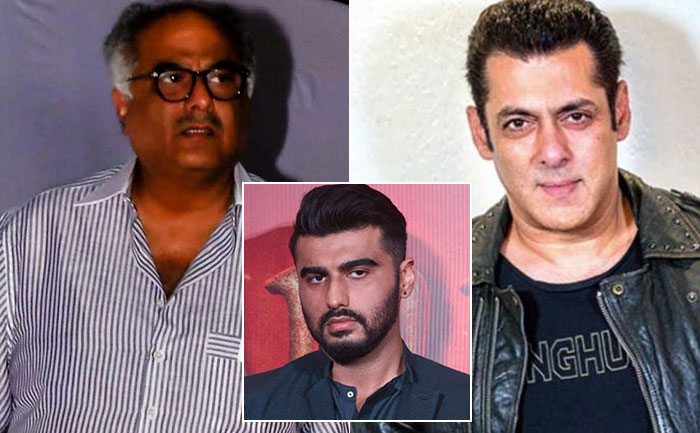 Producer Boney Kapoor has always been conservative when it comes to speaking about his family. But in a recent interview, he openly discussed his children – Janhvi Kapoor, Arjun Kapoor, Khushi Kapoor, and Anshula Kapoor and also his current relationship with superstar Salman Khan.
Boney Kapoor was asked why he didn't launch his son as an actor, to which he told IANS, "Arjun always wanted to become a film director and that is why I had no plan to launch him, like a new hero. That was not our plan at all. But one day, I got a call from Salman saying Arjun should try his hand in acting because he has all the elements to become one. So, Salman took Arjun under his wings and groomed him."
Further, the filmmaker continued, "Unfortunately, my relationship with Salman is strained now, but initially Salman encouraged Arjun to get into acting. I owe this to Salman."
Boney was also asked from all his children who is his favourites, he chose Khushi Kapoor and said, "As a father, all my children are my favourites, but Khushi is the apple of my eyes. Woh chhoti hai na? Sab se chhoti bacchi hai meri. She (Khushi) holds a special place in my heart. Currently all the more, because she is not around. She is abroad for higher education. Having said that, Arjun is in my heart. I am not very vocal about my love for my children because I feel my love for them is natural. I am their parent, why do I have to say that I love them? Of course, I do!"
There have been reports that ever since Arjun has started dating Salman's ex-sister-in-law Malaika Arora the bond between the two actors transformed over the period of time.