What The Love: Arjun Kapoor Shares His First Blind Date Experience
Arjun Kapoor went on his first blind date in the Netflix show What The Love! and talking about his experience he said 'it was surprisingly fun.'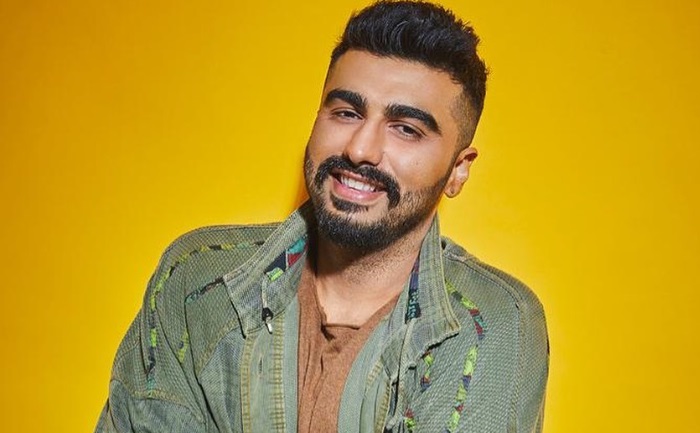 Arjun Kapoor is one of the most popular actors in Bollywood and is usually grabbing the headlines for sharing romantic moments with his partner Malaika Arora but this time the actor is in the news for sharing his first blind date experience.
Hosted by filmmaker Karan Johar, Netflix's latest reality show What The Love! With Karan Johar, strives to help singletons renew themselves and set out on the track to assist them to explore true love. In one of the episodes, Karan set participant Ashi up on a blind prep date with the actor Arjun.
Here's the video:
Ashi and Arjun had a happy and pleasant date. They filled on pizzas and talked way. Arjun also asked Ashi about the kind of guys she wishes and even acted to behave like her type, doing everything to keep her attention.
Talking to the host Karan Johar about his first blind date experience, Arjun said: "It's my first blind date. Actually my first 'date' really, especially since I've become an actor, so it was surprisingly fun. I was nervous but it was nice, Ashi is a fun girl. She's filmy and she's got a silly, goofy sense of humor. She has a lot of layers to peel off but I guess that's something that will happen in due course but I enjoyed myself. It's a nice memory to hold on to."
Talking about the show, What The Love! gets together a team of beauty and fashion masters including stylist Maneka Harisinghani and makeup pro Shaan Muttathil, along with a some of Bollywood stars picked by Karan Johar himself, to prepare six millennials for love.
'What The Love!' is available to stream on Netflix now.