Bonnaroo 2019: Cardi B performs in bathrobe after a wardrobe malfunction
Cardi B wore a bathrobe for most of Bonnaroo 2019 show thanks to a wardrobe malfunction.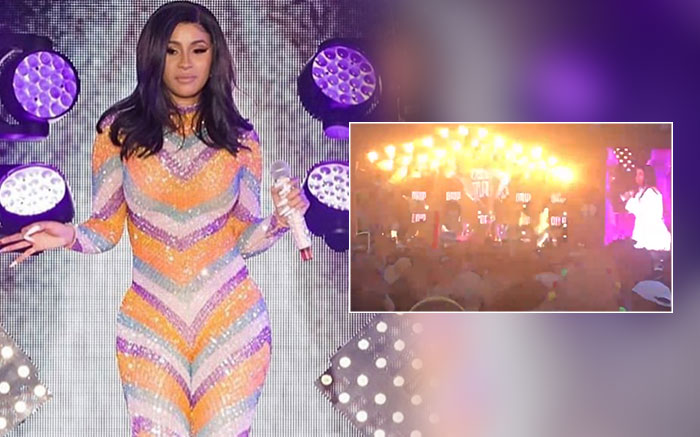 Rapper Cardi B is known for her outrageous outfits on stage, but the Diva during a recent show was seen performing in a bathrobe. Yes, this happened during her Bonnaroo Music and Arts Festival performance Sunday night in Tennessee. Cardi performed in a bathrobe all thanks to a wardrobe malfunction that occurred in the middle of her set at the festival.
Cardi was recently in news after suffering from complications owing to liposuction and breast augmentation surgery, following the birth of her daughter Kulture last year. She had to bow out of several planned gigs due to it. But the world-famous rapper managed to make it to the Tennessee music festival.
As reported by comic book, During her gig as Cardi danced and twerked in a multicolored sequinned bodysuit, it ripped along the seam that fell on her booty and managed to expose more than Cardi had probably intended to. Cardi soon headed away for a quick costume change and returned in a white bathrobe over undergarments to finish what she had started.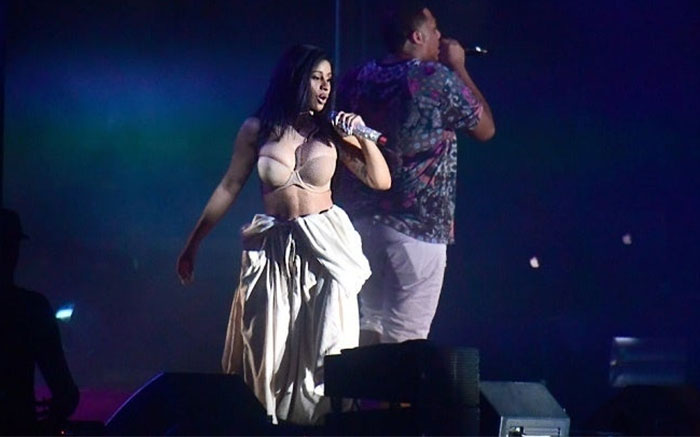 Cardi told the audience, "I just wanna let y'all know that my outfit rip," After a time-filling singalong of "Old Town Road," she reemerged — in a white bathrobe.
"We gonna keep it moving, baby," she said. "We gonna keep it sexy. I don't know how in this (expletive) robe, but we gonna do it!"
I ❤️ DIS BISH! @iamcardib ripped her outfit and did the whole show at @bonnaroo in a ROBE okurrrrrrr ?????? #CardiB #bonnaroo #bonnaroo2019 pic.twitter.com/W4RVT7WAR1

— Jen (@jenoradio) June 17, 2019
Cardi's 45-minute set included almost every hit she has had in the past three years. She performed "I Like It," "Money," "Please Me," "Finesse" and "Girls Like You" before ending the show with her breakthrough song "Bodak Yellow."
Also Read: Cardi B shares first glimpse from 'Hustler' film as Diamond