Game of Thrones 8: Will Bran Stark turn into a White Walker to defeat the Night King?
Bran Stark turn into a White Walker to destroy Night King and end the Long Night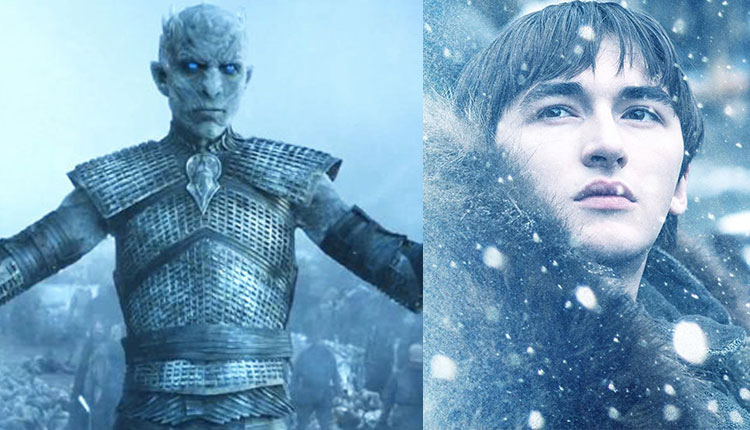 The much-awaited season of popular television series 'Game of Thrones 8' is streaming on Hot Star and Star World. The first two episodes have set the pace on the final confrontation between the Night King and the living who have gathered at Winterfell. The third episode of the much-loved franchise will showcase the start of the Final Battle.
There are many theories regarding who is the Night King and how he will be killed. There are theories regarding Bran Stark too, some wonder if he is the Night King while others feel that he holds the key to the Night King's demise.
Now a new fan theory speculating Bran's fate in the upcoming episode is making waves on social media. As per the theory, Bran will turn into a White Walker to beat the Night King. The theory also adds that Bran will change into the Night King with the help of Theon Greyjoy.
The fan speculation on Reddit outlines, "Bran & Theon, The Princes of Winterfell, will unite at the Weirwood to turn Bran into a White Walker who will be able to defeat the NK and end the Long Night."
The Reddit post says, "I believe that Bran has figured out how to wield the ultimate weapon against the NK: himself. Bran has a master plan and he is going to start putting it into action in episode 3 when he arranges to have Theon turn him into a White Walker at the weir wood in Winterfell! With powers of green sight, warning, AND the vast knowledge of the 3ER Bran could turn into a WW with the same powers of the Night King. In fact, he may be able to be more powerful than the NK. This might allow Bran to warg or control the Ice Dragon and/or WW & wights. My guess is that he will be able to. He will be key in taking out the Night King by interrupting or challenging the NK's powerful abilities of warging."
The post says, In order to end it, all Bran will need to sacrifice himself after his transition because the Night King controls the WW.
If the theory does come true then it will be an awesome finale to the popular series.
Also Read: Games of Thrones Season 8 star cast salary per episode