Fifteen people killed in Sri Lankan raids on ISIS hideout
Six children among the fifteen killed in Sri Lankan firings between ISIS and security forces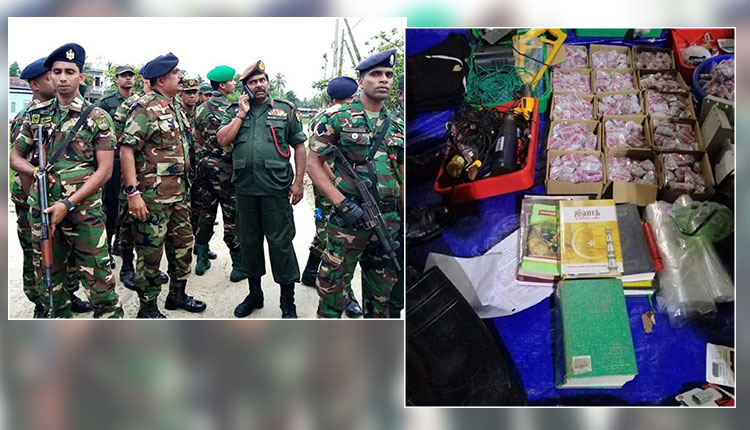 After the devastating blasts that rocked Sri Lanka on Easter destroying churches and luxury hotels and killing more than 253 people. Security forces have stepped up their searches for extremists after the ISIS group claimed responsibility for the suicide attacks. Now fifteen people were killed in firing between the militants and security forces. The joint operations were carried out by the police and the army on getting a tip of
As reported by a source to NDTV, "In the ensuing firing, Fifteen people including six children were killed, as three-cornered suicide bombers blew themselves up and others were shot dead. The three men set off explosives, killing three women and six children inside what was believed to a jihadist safe house near the eastern town of Kalmunai on Friday night."
The sources further added, "Three other men, also believed to be suicide bombers, were found dead outside the house. The militants were suspected to be members of domestic Islamist group National Towheed Jama'aat(NTJ)."
The clashes took place at a place where the Islamist radicals recorded a video pledge to ISIS leader Abu Bakr al-Baghdadi before carrying out the Easter bombings. Police have found an ISIS flag and uniforms that are similar to the ones worn by the eight suicide bombers before they launched the attacks. ISIS had released the video two days later after the bombings.
Check out the video here:
Dynamite sticks, IS flag seized in security forces raids #Samanthurai #SriLanka pic.twitter.com/SWU5uqqy1n

— Ruptly (@Ruptly) April 26, 2019
The Sri Lankan security forces are looking on for more of the extremists connected to the Easter Bombing. Sri Lankan President Maithripala Sirisena says police are looking for 140 people believed to have links with the ISIS group over the Easter Sunday attacks.
Also Read: Sri Lanka Bombing: Blasts, 50 killed, 200 injured as blasts rock churches on Easter Sunday