Game of Thrones 8 star Sophie Turner has a urge to be a Police Officer
Game of Thrones 8 star Sophie Turner aspires to be a Police Officer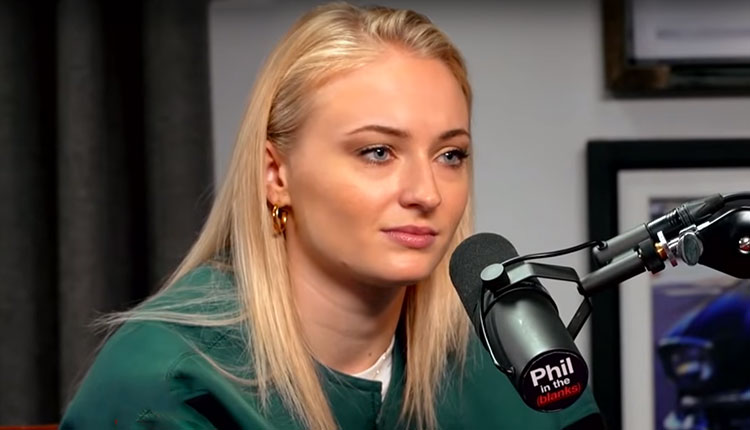 The new season of the much-loved 'Game Of Thrones' a fantasy television drama is back on the small screen. Fans are over the moon to catch their favorites in action once again, from Daenerys to Sansa Stark each one has a pivotal role to play in season eight.
Fans are always eager to know some more about their favorite stars in GOT. Their family, love life, their dreams and much more. Today we reveal a little something about Sophie Turner aka Sansa Stark. Do you know that if not an actress she would have loved to be a cop in real life. Yes, in a candid interview on Dr. Phil's podcast 'Phil in the Blanks' Sophie has opened up on her dreams and aspirations.
She said, "I want to do a lot of things, and not just in the film world, at the moment I have a real urge to go to a police academy and become a cop. I'm fascinated with crime and why people do things and the interrogation process, and how you can manipulate your words in order to get someone to confess, that's something that really interests me."
Last month in an interview to Rolling Stones she had opened up about not only her past love life but also on the reason she got engaged so young to singer and "Jonas Brothers" member Joe Jonas. She confessed that once you found the right person you just know. Sophie also revealed that she had experimented with girls when she was younger, it is a part of growing up.
The actress further added that she is on a break from the entertainment industry to focus on her health. She will soon start promoting her X-Men movie 'Dark Phoenix' in which she is playing the role of Jean Grey.
Watch the entire video here:
Also Read: Game of Thrones Star Sophie Turner Will Not Repeat THIS Mistake On Her Wedding