COVID-19: BMC Warns Coronavirus Has Entered Community Transmission Stage In Mumbai
BMC Issues Warning, Says Coronavirus Has Reached Community Transmission Stage In Mumbai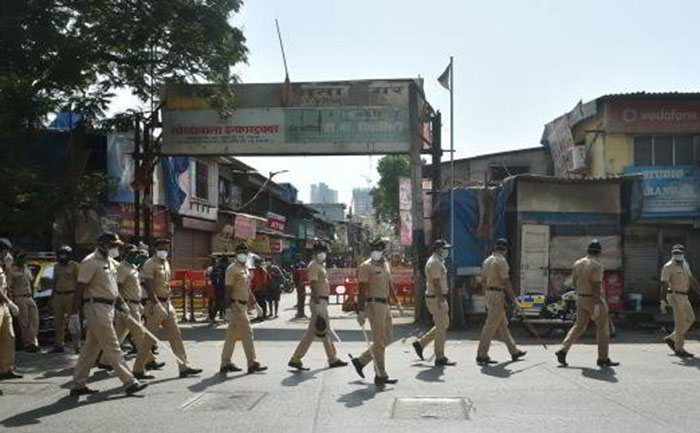 The new Coronavirus pandemic has apparently reached the third stage of community transmission in Mumbai. This shocking news was shared by Brihanmumbai Municipal Corporation. According to The Quint, the BMC said that the new cases emerging from the city are neither contacts of patients nor do they have any travel history. Of the 34 people who have died so far, 11 had no pre-existing medical ailments.
The highest number of cases are from G-South Ward in Mumbai that has the maximum number of cases at 78. Most of the patients come from the fishermen colony of Worli, Prabhadevi and Lower Parel. Mumbai's D Ward has the second-highest number of cases. Localities such as Dharavi, Kurla, Nehru Nagar, Bandra, and Andheri too have a significant number of positive cases.
As reported by a source to Indian Express, "We are more worried and concerned about the health workers and doctors who have been tested coronavirus positive. In Mumbai, more than 50 people from the medical fraternity are detected as virus-positive. The community spreading has therefore started as we see a surge in a number of cases from various parts of the city. They have neither international travel history nor immediate contact. We are declaring these areas as contaminated clusters and subsequently sealing them."
BMC health officer Dr. Daksha Shah told The New Indian Express that the community transmission is there but it is not widespread taking into consideration the population of Mumbai.
India has so far reported 5,194 cases of the coronavirus, including 149 deaths and 352 recoveries. Maharashtra is the worst-hit state in India. It has become the first state to cross the 1000 mark of coronavirus positive cases.
Due to the increase in the number of Coronavirus cases in Mumbai, the Municipal Corporation of Greater Mumbai (MCGM) has made it compulsory for everyone to wear a mask when stepping out in public places. The government is also considering an increase in the lockdown period to curb the spread.
Also Read: COVID-19: Number of coronavirus cases in Maharashtra cross 1,000