Daily Horoscope 22nd June 2020: Check Astrological Prediction For All Zodiac Signs
Check out today's Horoscope for all the zodiac signs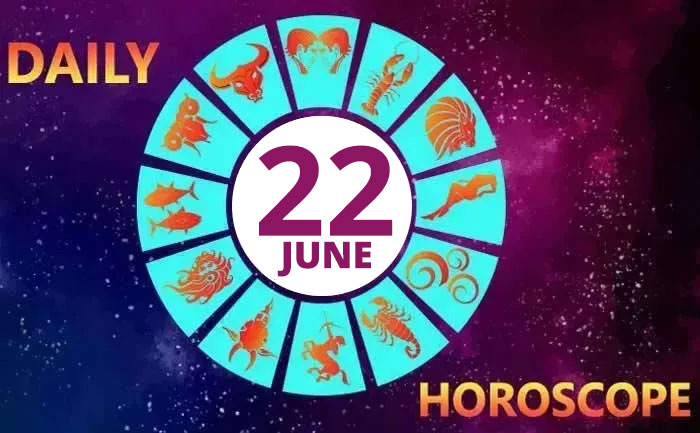 Horoscope Today, June 22nd, 2020: IF TODAY IS YOUR  BIRTHDAY: Your radical number is 4. Being a Cancer born on June 22nd, you are a charming and entertaining companion. You are a very creative, resourceful, and interesting person. The lucky color for those born on the 22nd of June is represented by the color blue. The luckiest numbers for those born on the 22nd of June are – 52, 30, 92, 29, and 52.
In this article, we have brought you today's astrological predictions for all the sun signs like Gemini, Scorpio, Leo, Taurus, Cancer, and others. Check out the astrological prediction for all zodiac signs.
 Horoscope Today, June 22, 2020: Check today's astrological prediction from all sun signs
Daily Aries Horoscope:
You will make contact with some important people today. This will most probably be due to your work. Someone influential may be able to help you advance in your career.  Today is a day when you may meet someone who intrigues you. . Be a little guarded in the office today as someone may be acting the role of a troublemaker in your life Try to stay out of any dramas. Lucky Colour: Indigo
Daily Taurus Horoscope:
Daily GEMINI Horoscope:
You are likely to be feeling quite confident in your job today. The past few weeks have been excellent for you. You  are starting to get the accolades you deserve in your office. .Today many of those who had lost hope on love find that their desires are reignited. You will soon meet your soulmate. Timely support from your colleagues will prevent a crisis at work. Lucky Colour: Purple
Daily CANCER Horoscope:
Today you could be feeling inspired all thanks to your high imagination and intuition. As you allow yourself to relax you will experience that decisions become much easier to make.  Those who are working on a marriage proposal may find that they run into hurdles today. You are likely to be feeling quite confident in your job today. Your recent ability to solve some problems in the office will garner accolades you deserve. Lucky Colour; Pink
Daily LEO Horoscope:
 The day may turn out to be of self-discovery for you. You may decide to spend some much needed time to yourself in order to bring in the necessary changes.  You are likely to meet someone new today who intrigues you. You may be invited out today for coffee and will find this casual outing turns into something more intriguing. Your boss and you could have a minor clash. Lucky Colour; Red.
Daily VIRGO Horoscope:
Today life will certainly lookup, this will be a good time for you to tackle any kind of issues on the domestic front.  Your loved ones will be more than willing to co-operate and resolve these issues. Towards the end of the day, peace of mind will be attained. Today singles are likely to find themselves going on a first date with someone.  You may even feel somewhat swept off your feet!  Lucky Colour: White
Daily LIBRA Horoscope:
You will probably want to be as generous and kind as you can to your loved ones and they will be very grateful for your helpful attitude.  You will find that all the nice things you do for others today will pay you back in more than one way in times to come. Today you may meet someone who might turn out to be your partner for life.  Lucky Colour: Light Green
Daily SCORPIO Horoscope:
Today you will feel like you are entering a phase filled with doubts. This may cause anxiety and frustration.  Problems that you face today can be worked out by discussing them with someone you trust, suggest Astroyogi astrologers. Do not worry about this sluggish period too much as this time gives you a chance to introspect and make necessary changes. Lucky Colour: Green
Daily SAGITTARIUS Horoscope:
You will probably want to be as generous and kind as you can to your loved ones and they will be very grateful for your helpful attitude.  You will find that all the nice things you do for others today will pay you back in more than one way in times to come. Today you may meet someone who might turn out to be your partner for life.  Lucky Colour: Light Green
Daily CAPRICORN Horoscope:
Today you will feel like you are entering a phase filled with doubts. This may cause anxiety and frustration.  Problems that you face today can be worked out by discussing them with someone you trust. Do not worry about this sluggish period too much as this time gives you a chance to introspect and make necessary changes. Lucky Colour: Green
Daily AQUARIUS Horoscope:
You will be brimming with fresh ideas. Your heightened physical charm attracts someone to you, but you don`t seem to be able to respond appropriately. If you are hoping to begin some new projects your colleagues may give you some mild opposition. But the efforts you make on this today will take you towards your goal. Lucky Colour: Orange
Daily PISCES Horoscope:
If you are not careful, expenses will shoot high. Be mindful of where you spend your money and take care of your health to prevent any unnecessary expenses. Professionally your co-workers are singing your praises. Take advantage of this situation and use it accordingly to help your career.  You will meet a special person today. Lucky Colour: Grey
Also Read:  Gemini Love Horoscope 2020: Personality, Traits, Compatibility & Celebs Born Under This Zodiac