British PM Boris Johnson Shifted To ICU As Coronavirus Symptoms Worsen
He was moved to intensive care on Monday as his condition worsened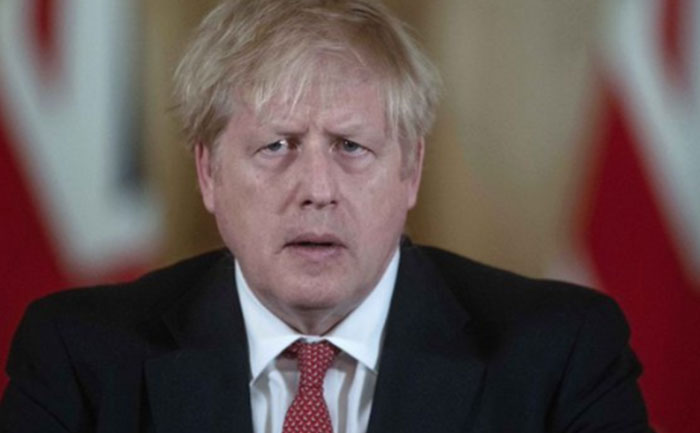 British PM Boris Johnson was tested COVID-19 positive 10 days ago. He was moved to intensive care on Monday as his condition worsened. As per a report on BBC UK, a spokesperson has said he was moved on the advice of his medical team and was receiving "excellent care".
Johnson deputized his foreign secretary, Dominic Raab, to stand in for him, but remained conscious according to Downing Street. This happened as the death toll from the virus saw growth in Western Europe and the United States.
BBC political correspondent Chris Mason said the PM was given oxygen late on Monday afternoon, before being taken to the ICU. As of now, he has not been put on a ventilator.
A No 10 statement read: "The prime minister has been under the care of doctors at St Thomas' Hospital, in London, after being admitted with persistent symptoms of coronavirus.
"Over the course of [Monday] afternoon, the condition of the prime minister has worsened and, on the advice of his medical team, he has been moved to the intensive care unit at the hospital."
Every politician and bureaucrat are praying for the speedy recovery of the Prime Minister. US President Donald Trump said that Americans are 'praying for his recovery'.
Earlier, after being tested positive for Coronavirus, the PM tweeted, "Over the last 24 hours I have developed mild symptoms and tested positive for coronavirus. I am now self-isolating, but I will continue to lead the government's response via video-conference as we fight this virus. Together we will beat this. #StayHomeSaveLives."
For more updates like this, stay tuned to our space.
Also Read: Kamal Haasan Criticises PM Modi's Lockdown Move In An Open Letter