COVID-19 Lockdown: Ambulances doubling up as private taxis for a quick buck
Shocking: Ambulances being used as taxis to ferry passengers illegally across state for money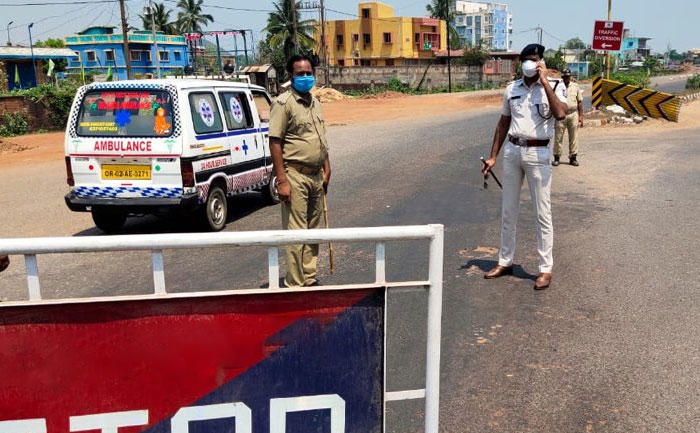 The country is under a 21-day lockdown phase imposed by the government to curb the spread of Coronavirus. Citizens are at present in self-isolation. As the positive cases of the COVID-19 cases are on an increase in the nation. There has been an increase in medical services to treat patients. One such important medical services are the Ambulances.
Yes, Ambulance services are the life-saver during this pandemic. But an India Today TV investigation has unveiled an ambulance scam by the operators. They have found that the emergency vehicles are doubling up as private taxis to cash in on the national lockdown.
As per India, Today's probe several ambulance operators are ferrying healthy passengers from one state to another in exchange for money during the lockdown phase.
Bina Sharma — an ambulance service provider in Delhi — demanded Rs 3,500 for transporting five people to Aligarh. The lady is a part of the non-profit Manav Janhit Kalyan Sansthan. She, told India Today TV's undercover reporters that potential travellers may have to accompany a corpse in her ambulance. She even guided them on how to obtain a fake hospital card to show at police check-points on the way.
They have uncovered another ambulance operator Anita, who with her husband run six ambulances. She sought Rs 8,000 for transporting five passengers to Agra. The lady told the undercover reporter that one of them will have to travel as a stretcher-bound patient.
Another operator Arun offered a passenger ride to Moradabad in his ambulance and also promised forged paperwork. He said that he could easily bribe his way to the destination even in lockdown. He demanded Rs. 5000.
They are many more such operators who are making money illegally when the country is in dire need of medical services.
Also Read: COVID-19 India: States In No Hurry To End Coronavirus Lockdown