10-year-old British Sikh schoolgirl hits back after being branded 'terrorist'
'Kept my head up and walked away': 10-yr-old Sikh girl hits back after being called 'terrorist' in UK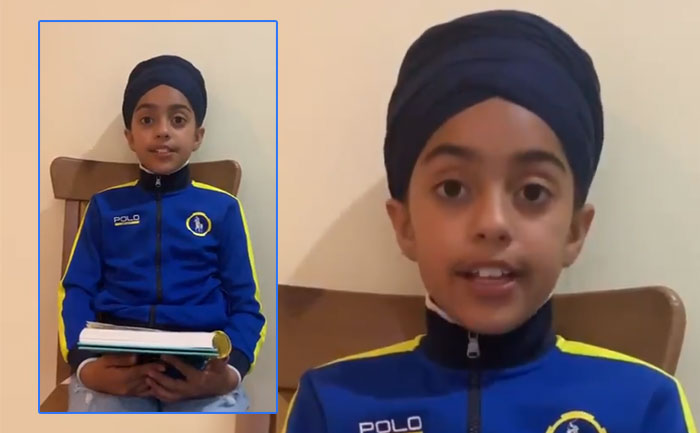 Racism has once again raised its ugly head and this time the target is an innocent 10-year-old Sikh girl. She was branded a terrorist at a London playground for no fault of hers. But the child has made India proud by sharing an inspiring video in which she tells 'the world to keep its chin up' in face of racism.
Munsimar Kaur's video message, posted by her father on Twitter, has attracted over 47,000 views already since it went live on Thursday. The video shows the young turbaned girl bravely relating the incident, which took place at Plumstead playground in south-east London earlier in the week.
Check out her viral video here:
Racist Park @GLL_UK

My eldest daughter Munsimar Kaur, aged 10, tells her own true story. Today it was my child tomorrow it could be yours. #sikh pic.twitter.com/NwR4iFUUE7

— Sikh Dad (@sikhdad) August 8, 2019
Munsimar Kaur, 10, went to Plumstead Adventure Playground in south London with her grandmother earlier this week. She asked a group of teenagers if she could play with them. But they said, 'No you can't play because you're a terrorist'. The youngster, of Erith, Kent, was left 'heartbroken' but said she 'kept her head up' and walked away. The following day she made friends with a nine-year-old girl – only to be told by her mother she was 'dangerous' and couldn't play with her anymore.
Munsimar described racist abuse in an inspiring video to help other victims of discrimination. She also asks everyone else going through similar racism to speak to their parents and keep their chin up. The 10-year-old had decided to tell her story to highlight difficulties still faced by the Sikh community in Britain and to promote positive change.
Also Read: Once Upon A Time In Hollywood: Brad Pitt and Leonardo DiCaprio Pose for photocall in London