Khalid Al Qasimi Son of Sharjah Ruler Found Dead in London
The Crown Prince of UAE Sheikh Khalid passed away in London in unexplained circumstances.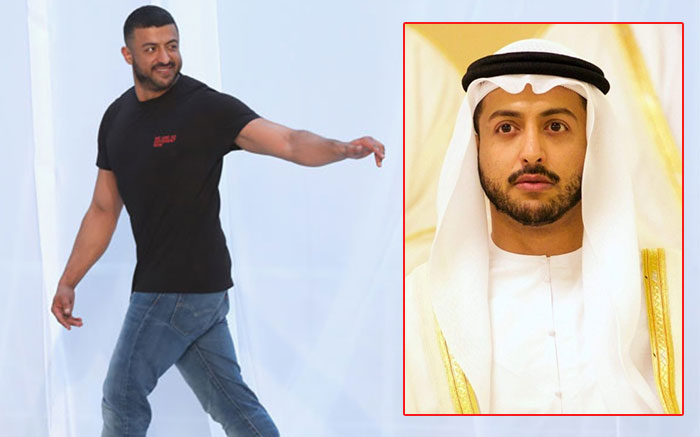 Sheikh Khalid bin Sultan al-Qasimi the 39 year old son of the ruler of Sharjah passes away in London. Sheikh Khalid has died under unexplained circumstances quoted UK authorities. The London's Metropolitan Police were called to a residence in the upmarket Knights bridge area where they found a man in his late 30's dead. Shortly after the Emirate of Sharjah announced the death in a statement on Tuesday.
The police also said a post-mortem examination carried out Tuesday was inconclusive, adding they await the results of further tests. No arrests were made. Sheikh Khalid was the founder and creative director of a fashion brand, QASIMI, which debuted his collection in 2008.
Funeral prayers were held for Sheikh Khalid bin Sultan Al Qasimi on Wednesday as the emirate announced three days of mourning, with flags flying at half staff. Sheikh Khalid's father, Sheikh Sultan bin Muhammad Al Qasimi, posted images and a video of the prayers on Instagram.
Check out the video and the images here:
Qasimi, who was the last surviving son of the Sharjah ruler, moved to London when he was nine years old. He is survived by his three sisters, one half sister. His twin sister is the director of the Sharjah Art Foundation.
The Emirate statement listed numerous condolences from the UAE leadership, including Crown Prince Mohammed bin Zayed Al Nahyan, and regional heads of states including Saudi Arabia and Jordan.
Qasimi had three sisters, one half sister and a half-brother, who died years ago, according to the official biography of Sharjah ruler Sultan Al Qasimi. His twin sister is the director of the Sharjah Art Foundation.
May His Soul Rest In Peace.
Also Read: Bella Hadid slammed for her Instagram post that offended citizens of UAE