BTS' Big Hit Entertainment Records Its Biggest Financial Year In History
BTS' Big Hit Entertainment made its biggest business during the pandemic Coronavirus lockdown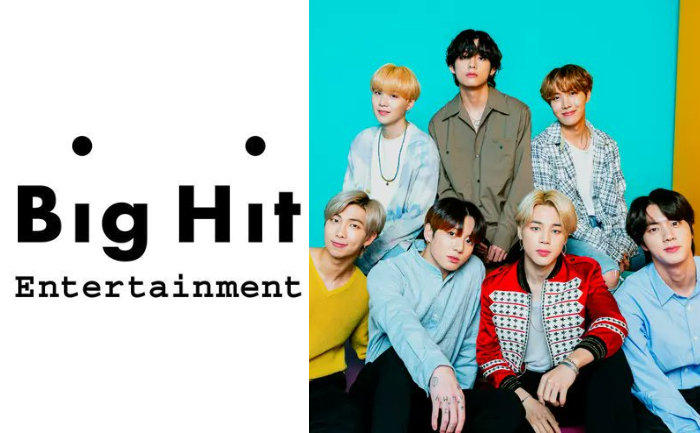 South Korean based Big Hit Entertainment is popularly known for handling the seven members of Bangtan Boys (BTS) and the talent agency has recorded its biggest financial year. During the challenging times of pandemic Coronavirus outspread nations across have been through tough times and due to the lockdown nations faced huge losses. Big Hit on the other side had recorded an impressive business even during pandemic and according to the company it marks their biggest financial year in the history.
BTS members including TXT and the other groups were quite active on social media during the pandemic lockdowns. The Bangtan Boys on the other side also hosted biggest live concerts, which is known to have broken records with its live viewership. According to Big Hit Entertainment its financial report for the fiscal year 2020 has recorded ₩796.3 billion KRW ($716.67 million USD) revenue, which makes it the biggest financial year for the company.
The profits rose to ₩142.2 billion KRW ($128.8 million USD) and a net profit was at ₩86.2 billion KRW ($77.58 million USD). The profit figures represent that Big Hit Entertainment made approximately 36% of increase in its annual revenue and around 44% of increase in operating profits, while the net profit remains 19%. Impressively the company has registered its highest ever fiscal quarter during the fourth quarter of 2020, with ₩312.3 billion KRW ($281.07 million USD) in revenue and ₩52.5 billion KRW ($47.25 million USD) in operating profit.
Big Hit Entertainment is currently looking forward to release BTS' BE album. The group has already started promoting this album.
For more such updates, stay hooked on to The Live Mirror.
Also Read:  BTS Members' Favourite Colors And The Meaning Behind Them