BTS Breaks TikTok With The Teaser For 'ON' From Map Of The Soul: 7
BTS Tests Out A TikTok Release and Viral Challenge for "ON ...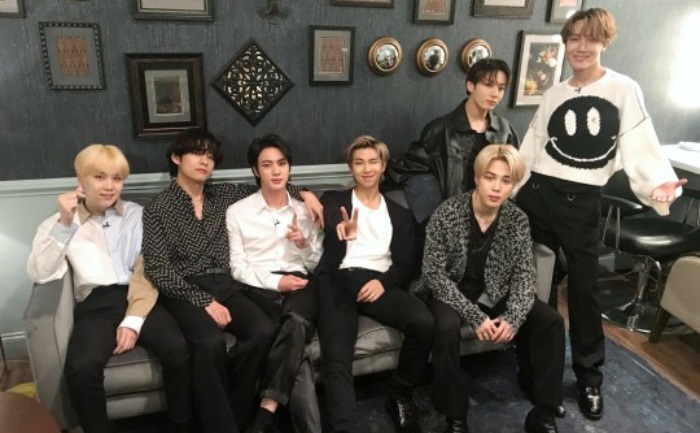 Popular South Korean group BTS is known for its intricate choreographies, diverse sound, deep lyricism and openness with their fans. After months of anticipation, BTS is back with a new music album. Ahead of dropping their album 'Map Of The Soul: 7' on Friday, the septet has dropped the teaser of the title track 'ON' on TikTok. BTS is the first musical act to premiere a track on the micro-video platform in this way.
The band first announced the teaser on Thursday morning, sharing that it would be available to stream at 4pm PST, The group has broken the internet once again and also caused the app crash. Yes, fans took to Twitter exclaiming that they had accidentally crashed TikTok. "IT CRASHED," along with "#ONChallenge" began trending on Twitter shortly thereafter.
New Music Daily with Zane Lowe | BTS talks "ON" (1)#방탄소년단 #BTS @BTS_twt pic.twitter.com/v99T9XQZEV

— 휘뚜루마뚜루?? (@_nojam_nolife) February 20, 2020
BTS' official agency, Big Hit Entertainment in an official statement said, "BTS once again pour out their hearts through the powerful and energetic hip hop lead single 'ON' that reflects on their calling and mindset as artists during the seven years." They further revealed, "Featuring Sia's signature eerie and charismatic voice, this digital exclusive version 'ON (Feat. Sia)' gives off a pleasantly different vibe from the [BTS-only version]."
They also revealed that the album, which comprises of 15 new tracks + 5 tracks from earlier chart-topping mini-album 'Map Of The Soul: Persona', will have subunit and solo tracks too.
BTS' album 'Map Of The Soul: 7' drops on February 21, 2020.
Also Read: Happy Birthday J-Hope: BTS members, Becky G & William Shatner wish 'Hobi' on his special day