BTS fans take social media by storm on Rapper RM's 25th birthday
'Happy Birthday, Namjoon:' BTS fans create a buzz on social media on the rappers 25th birthday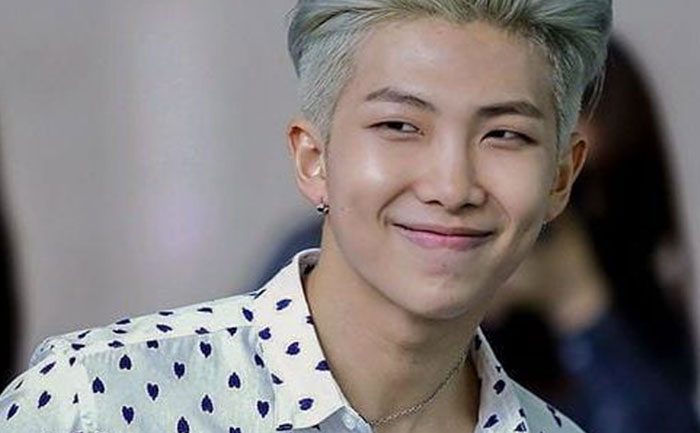 BTS band is quite popular across the globe. The K-Pop musical group, also known as the Bangtan Boys, consists of seven members – Jin, Suga, J-Hope, RM, Jimin, V and Jungkook. They have a humongous fan following. This fact once again came to light on RM aka Rap Monster aka Kim Namjoon's 25th birthday. Yes, as the much-loved rapper turned a year older, his fans started many trends on social media. They also flooded his social media handle with birthday wishes.
Tags like "#HappyBirthdayRM", "#HappyRMday", "#OurJooniverse", "#HappyNamuDay", "#MoonchildDay", "#HappyBirthdayNamjoon" and "#HappyJoonDay" are being used to wish the rapper. Fans have also shared their favourite pictures of the Rap Monster to wish him. The singer soon reciprocated in kind and took to the official BTS account to thank fans for their love and support. He shared a slew of adorable pictures and thanked them. Check out a few wishes and his response below:
BTS Army wished RM aka Kim Namjoon a happy birthday. They almost renamed September 12 as 'RM Day.' Check out the wishes here:
RM day??@BTS_twt pic.twitter.com/7i07rUZZYP

— ♡rá #??????? (@taekooxx) September 12, 2019
Happy birthday to the leader, main Rapper and Song writer Kim Namjoon aka RM of boy band BTS ??????? pic.twitter.com/kCu3OyAkl8

— Kookie114? (@DhanashreePaw12) September 12, 2019
✦✦✦✦✦✦✦✦✦✦✦✦✦✦✦✦✦✦✦
.
。♕ Happy Birthday to RM ♕。
————2 0 1 9 0 9 1 2————
.
✦✦✦✦✦✦✦✦✦✦✦✦✦✦✦✦✦✦✦#HAPPYRMDAY #Happy_RM_Day#RM생일ㅊㅋ#RMGalaxyDay pic.twitter.com/7tlOmzbMu5

— Akira (@Akira_33_) September 12, 2019
Hi amm I don't know how I'm going to explain this but happy birthday RM I love you so much and I want to give you my love pass an incredible birthday and I hope to see you sun un México ♥️♥️♥️♥️♥️♥️♥️♥️♥️♥️♥️♥️♥️♥️❤️❤️❤️❤️❤️❤️❤️❤️❤️❤️❤️❤️❤️❤️❤️❤️❤️ @BTS_twt @BigHitEnt

— Paloma (@palomabubble) September 12, 2019
It's RM dayyyyy! So I covered 'moonchild ?'

You are the most inspiring person joon and all of us look upto you so much. Thank you for choosing BTS. You are the best leader❤️ #HappyBirthdayNamjoon pic.twitter.com/L0uwa3xf3x

— Raajvi (@Raajvi5) September 12, 2019
TODAY IS NAMJOON'S BIRTHDAY #HappyBirthdayNamjoon Republic of Namjoon
??????? Our GOD OF DESTRUCTION
WE LOVE YOU NAMJOON (RM) (Btw this my second post yay! pls follow me) pic.twitter.com/5nLONpBOh0

— BTS_Army.Blink (@BTSArmyBlink13) September 12, 2019
A group of RM fans have also planted 1,250 spirea prunifolia, commonly known as bridal wreath spirea, in front of the Jamsil Hangang Park's clock tower in Korea. They have named the forest: BTS RM Forest No. 1.
RM is currently backpacking across Europe and has been sharing some beautiful photos from his vacay.
Wishing RM aka Rap Monster aka Kim Namjoon a Very Happy 25th birthday.
Also Read: BTS Jimin's first masterpiece 'LIE' surpasses 80 million streams on Spotify!