BTS's J-Hope Donates £65,000 To Provide Scholorships To Low Income Students
BTS's J-Hope Donates £65,000 To Provide Scholorships To Female Students in South Korea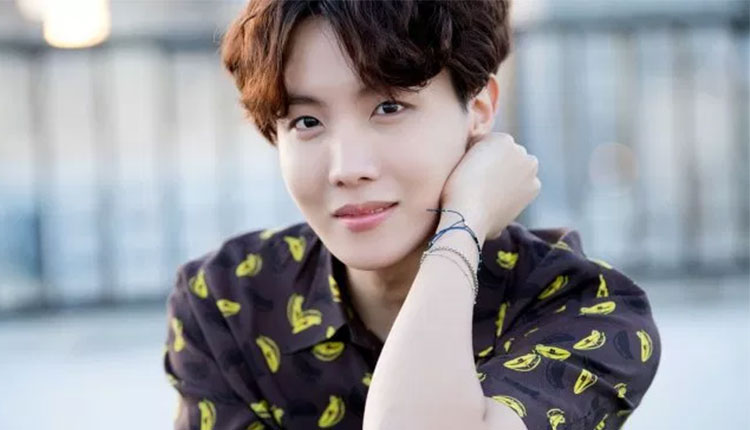 Jung Ho-seok, who is popularly known by his stage name J-Hope is reported to have made a sizeable donation to the Jeonnam Girl's Commercial High School in South Korea to provide scholarship to needy female students. J-Hope, who made his debut as a member of the South Korean boy band Bangtan Boys (BTS) has donated £65,000 to a school to help female students belonging to low-income backgrounds. BTS' Jimin donates 1200 tables to his Alma Mater
According to a report published in Metro, the member of BTS has donated the mentioned amount through ChildFund Korea's Gwangju Headquarters to Choontae Academy, an educational foundation that owns J-Hope's old school.
If the report is believed, the amount provided by J-Hose will last for five years. The students with 'outstanding grades and good conduct' will be selected every year for the scholarship, receiving 500,000 won (approximately £328) each.
On May 15, the school conducted a ceremony celebrating the sizeable donation, which is likely to help end number of underprivilaged female students.
One of the students who received the scholarship said: "I'll focus on my studies, and after finding employment at a public institution, I also want to donate scholarships to my alma mater for my juniors."
This is not the first time when J-Hope has shown his generous size, earlier he donated 128 bags of rice worth £2,326 for 'neighbours in need' in celebration of his birthday back in February.
The South Korean boy band BTS comprising of Jin, RM, V, Suga, Jimin, J-Hope and Jungkook – recently performed at Good Morning America's series of free concerts in Central Park.
Days after paying tribute to The Beatle, BTS also performed live on 'Make It Right' from their latest album "Map of the Soul: Persona." Notably, It was their second appearance as the show's musical guests of the night on May 17. You can watch the videos of BTS's latest performance below.