BTS singer Jimin watched THIS Bollywood movie during self-quarantine
BTS's JIMIN has recently revealed that he watched Aamir Khan, Kareena Kapoor Khan starrer 3 Idiots.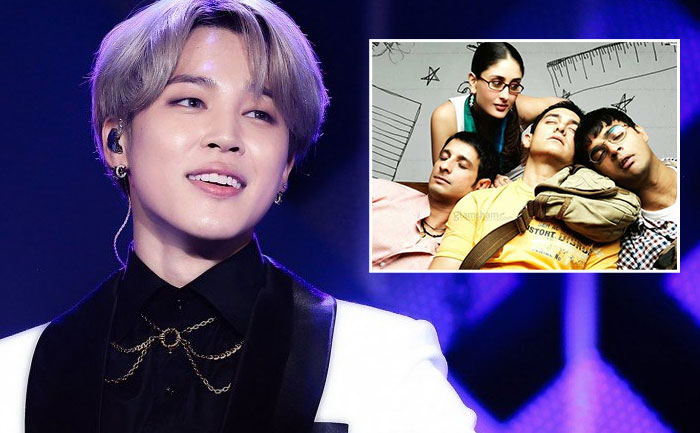 BTS member JIMIN seems to be a fan of Aamir Khan and Kareena Kapoor Khan as he has recently revealed that he watched 3 Idiots during the self-quarantine period. As the world is currently in a state of chaos, uncertainty and panic, people across the world have been spending their time watching movies and TV shows to keep their boredom at bay.
Also Read | BTS's V Was Blown Away By THIS Fan's Paniting Of Him, Calls Her Teacher
BTS members  — who were supposed to perform four concerts in Seol, Korea — had to cancel and reschedule their concert date. The news of their BTS's concert cancellation left both BTS members and ARMYs extremely disappointed and heartbroken.
Also Read | BTS Members Jimin & Jungkook Encourage V To Say About 'ON', Watch Video
Despite the self-quarantine period, BTS members have been making sure to be in touch with BTS ARMYs through social media. BTS's JIMIN has recently hosted a V Live season and his buddy RM has also joined the season for a while.
During the V Live season, JIMIN has informed ARMYs about the film has been watching while staying indoor. While revealing the name of movies, Park Ji-min said that he watched Fast & Furious. Jimin has also made a confession to watch Inception five times.
Also Read | Top 100 Idols Brand Rankings: BTS's Jimin Sets Two More Records
During the same V Live season, JIMIN has also confessed that he watched Rajukumar Hirani's directorial 3 Idiots, which starred Aamir Khan and Kareena Kapoor, Sharman Joshi, R Madhavan in pivotal roles. Notably, 3 Idiots is one of the most popular Bollywood movies in Korea.
Jimin yesterday mentioned in his vlive that he watched '3 idiots'.

AN- 3 idiots is very popular in Korea.#BTS @BTS_twt #방탄소년단 pic.twitter.com/9kNEMaAVEV

— BANGTAN INDIA ⁷ ?? (@BangtanINDIA) March 27, 2020
Meanwhile, JIMIN has also revealed that he saw Emilia Clarke and Sam Claflin's romantic drama, Me Before You, which changed his values on life. Besides revealing what has been watching during the lockdown, JIMIN has also asked suggestion from the ARMY on what to watch during these days.
Big Hit Entertainment recently issued a statement confirming that the North American leg of the Map of the Soul Tour has been rescheduled due to Coronavirus outbreak. However, BTS is all set to perform from their home in South Korea for HomeFest: James Corden's Late Late Show Special on March 30, 2020.
Also Read | BTS Member JIMIN Reveals The REASON Why He Took Up Kendo When He Was A Kid