BTS's V was blown away by THIS fan's painting of him, calls her teacher
Here's what BTS singer V reacted to a painting of him drawn by a BTS ARMY.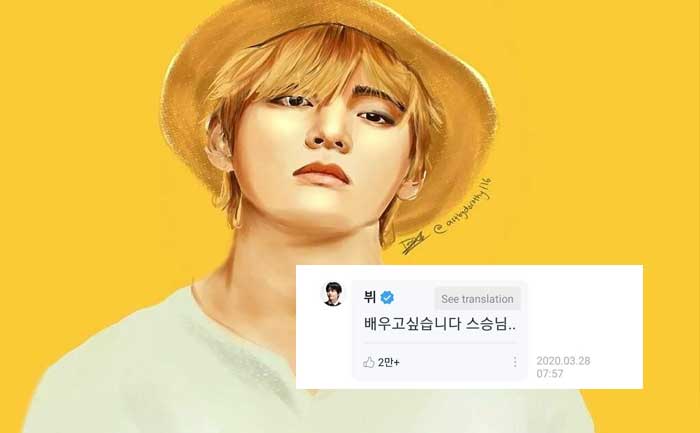 BTS member V might have millions of fans across the world but not everyone is lucky enough to get a reaction out of V on social media. Yes, there are thousands of people keep posting pictures and videos of BTS's V on social media in a hope one day Kim Taehyung will respond to their posts.
Also Read | BTS Leader RM Writes A Special Note For His Pilates Teacher
V must have seen and noticed a lot of fan art on social media but he has now responded to a fan who uploaded a photo of V that she painted for him. There is no doubt that it was an amazing artwork that we have ever seen from the BTS ARMY.
Also Read | BTS Member V's Cute Pet Dog Yeontan Trends Worldwide, Watch Video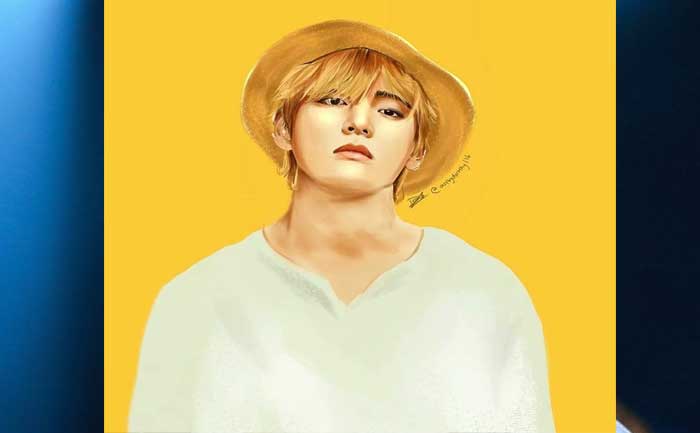 BTS member V — who was astonished to see the painting — could not stop himself from reacting to her artwork and asked her to teach him. Besides expressing his desire to learn and before he could join her art class, Kim Taehyung called her a teacher.
Commenting on the painting, BTS singer V wrote,  "I want to learn, teacher.."
Meanwhile, BTS V's new single "Sweet Night" has sold over 11,000 copies in its first tracking frame. This achievement marks BTS's V's first top 10 on the list on his own. V's 'Sweet Night' was defeated by none other than The Weeknd's "Blinding Lights," whose 16,000 copies were sold taking its total sales count to almost 177,000.
Notably, V's 'Sweet Night' — which has managed to beat two of the biggest names in the American market —  is one of three new singles that will start off their time inside the top 10 on the Digital Song Sales chart.
BTS member V has now entered in the top 10 on the Digital Song Sales chart nine times as of now this year. That's a huge accumulation of wins on the sales tally, especially considering the fact it is still the third month of the year.
Also Read | Are BTS Members Working On New Music? BTS's J-Hope & V Drop Hint
V's latest single "Sweet Night" was released as an OST for the drama "Itaewon Class," which stars V's good friend Park Seo Joon, whom he met in 2016 when they acted together in the drama "Hwarang."