What! Is BTS Member Jungkook Dating? Big Hit Entertainment responds
'BTS' agency 'Big Hit Entertainment' released a statement to put a stop to the rumors about Jungkook's girlfriend.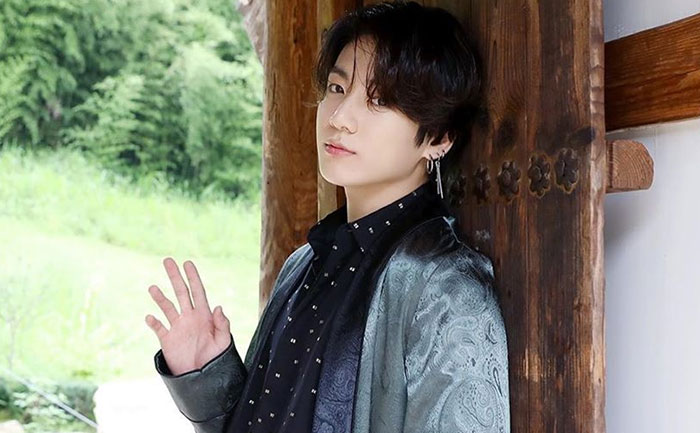 After their first-ever long month vacation, BTS has finally come back and BTS Army is on a cloud nine. Days after their pictures of leaving for overseas tour surfaced on the internet, it is reported that BTS member Jungkook is in a relationship.
The fans of BTS noticed a new tattoo on Jungkook's hand which reads, 'J' above the 'M' in his existing ink which spells out 'ARMY', with many theorizing that 'MJ' were the letters of the lucky lady's name. Notably, a picture of Jungkook hugging a woman also made its way on the social media leaving fans into a frenzy.
Big Hit Entertainment — South Korean Entertainment company — which currently managed BTS issued a statement reacting rumours of Jungkook dating a lady.
Here's what Big Hit Entertainment stated:
"Big Hit Entertainment clearly states that the claims about our artist Jungkook that are being spread on social media and online communities are not true.
While in Geoje Island during his period of rest, he found out that his acquaintances from a tattoo shop were also visiting the area. He then met with his tattoo shop acquaintances and other acquaintances from Geoje Island for a meal and had a karaoke session. This is the truth that has been distorted.
We think it is unfortunate that [Jungkook's] personal daily life during his period of rest became known in a distorted way.
We will figure out whether CCTV footage was leaked or if there was illegal filming and take strong legal action against the disclosure of personal information and invasion of privacy. Furthermore, we announce that we will also take legal action against the spread of false rumors."
"BTS' is all set to continue their 'Love Yourself: Speak Yourself' tour in Saudi Arabia starting from 11th October. After performing at King Fahd International Stadium in Saudi Arabia, they are likely to perform Seoul shows on October 26th, 27th, and 29th.
ALSO READ: Does BTS Member Jimin Have A Stalker? Fans Think So