BTS "Map Of The Soul" Tour Ticket Sales Leave Ariana Grande And Taylor Swift Behind
BTS "Map of the Soul" tour will kick off in April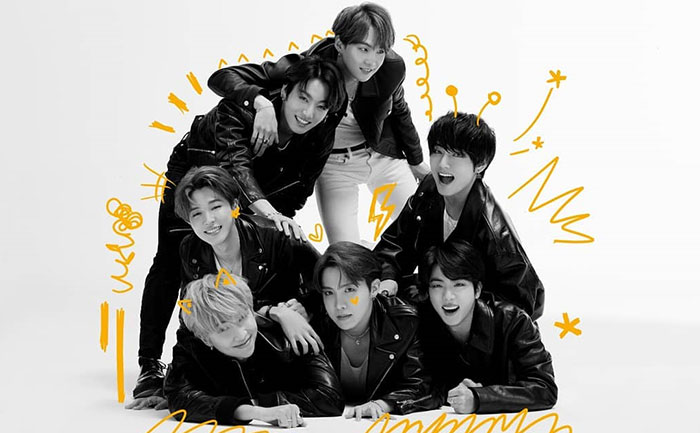 Forbes has reported that BTS "Map Of The Soul" tour tickets has broken sales records in its first 72 hours. Tickets for the BTS "Map of the Soul" tour went on sale last week. According to the ticket exchange site StubHub, BTS tickets have surpassed the sales for major artists like Ariana Grande and Taylor Swift. To put the immense popularity of BTS in perspective, "Map Of The Soul" tour tickets sold twice the amount of tickets sold for the Super Bowl.
BTS beat out Ariana Grande and Taylor Swift to achieve 560 percent growth in the first 72 hours. While Ariana Grande's 2019 "Sweetener" tour achieved 378 percent, Taylor Swift registered a 258 percent increase for the 2020 "Lover" tour.
BTS is a worldwide sensation and their sales records show this. The BTS Army has been purchasing tickets from 50 states and 24 countries. These records have made BTS the No. 1 top-selling artist on StubHub. The band has surpassed hug names like Billie Eilish, Post Malone, Elton John, and My Chemical Romance to rise to this position.
This isn't anything new for BTS though. Forbes reported that the band was also StubHub's biggest draw in 2019 with their "Love Yourself" world tour. The tour tickets grossed over $196.4 million.
BTS "Map of the Soul" tour will kick off in April. The band will have shows in Korea, the United States, Canada, Japan, the United Kingdom, Germany, Spain, and the Netherlands during the tour. A lot of these dates were sold out within the first weekend.
BTS will be releasing their fourth full album "Map of the Soul: 7" on February 21.
ALSO READ: BTS Sells More Than 600,000 Tickets On It's First Stadium Tour: Reports