Coronavirus: Two passengers test positive at Kolkata airport
Two passengers from Bangkok test positive of Coronavirus at Kolkata NSCBI Airport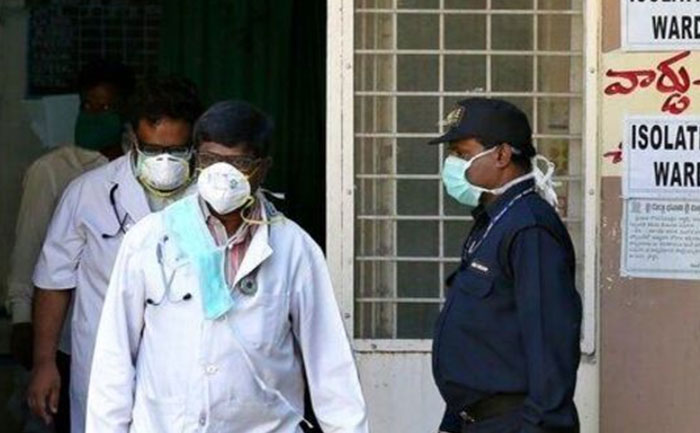 Coronavirus epidemic is a looming threat that has left countries across the globe taking precautions to prevent its outbreak. Recently two passengers arriving from Bangkok have tested positive at the Kolkata NSCBI airport. The news was shared by the airport authorities of India. this takes the total to three positive cases in Kolkata. The passengers identified as Himadri Barman and Nagendra Singh have been sent to Beliaghata ID Hospital.
The Director of NSCBI Airport, Kaushik Bhattacharjee, told PTI, Earlier a passenger named as Anita Oraon had tested positive during thermal screening.
Not only Kolkata but a passenger onboard SpiceJet's Bangkok-Delhi flight was quarantined after landing at Delhi airport. The airline suspected he was infected with the coronavirus.
Ever since the novel coronavirus epidemic struck China. Passengers of flights coming to Kolkata from Kunming and Guangzhou in China, Hong Kong, Singapore, and Bangkok were being screened since January 17. Many airlines have suspended flights to the virus hit country that is reeling under the deaths caused by the virus. Low-cost carrier IndiGo too has temporarily suspended its flights between Kolkata and Guangzhou from 6 February.
The number of deaths and new cases from China's coronavirus outbreak spiked dramatically on Thursday. The hard-hit central province of Hubei reported 242 deaths in just one day and 14,840 new patients. The jump raised the death toll to 1,355 and the total number of nationwide infections to nearly 60,000.
China has placed some 56 million in virtual quarantine in Hubei and its capital, Wuhan. They have restricted movements of millions more in cities far from the epicenter to contain the virus.
Also Read: Coronavirus Kills Over 1,000 In China, as president visits hospital