After Dua Lipa and Katy Perry, now Tyga to perform in Mumbai
American rapper Tyga will be performing in Mumbai for the first time at the Sunburn festival.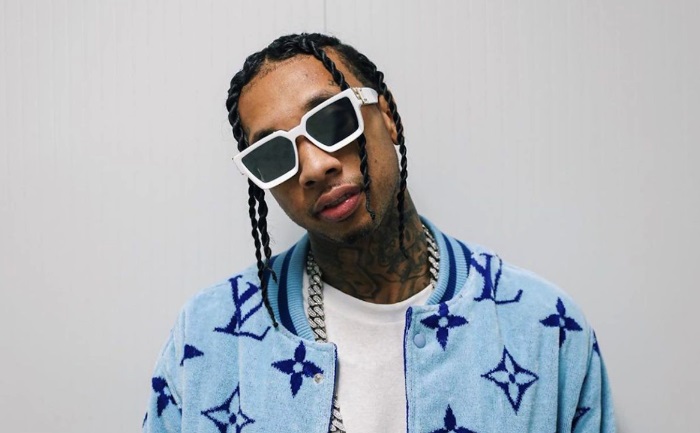 American rapper Tyga is all set to perform in Mumbai for the first time at the 13th Sunburn festival on November 29 at the MMRDA, BKC.
This is not the first time Tyga is visiting India. Earlier, in 2018, he performed in New Delhi for a luxury pop-up. Talking about his Delhi experience, the 30-year-old rapper said, "I had a great experience in New Delhi last year. But I always wanted to tour Mumbai. I've heard the hip hop music industry is one to watch out for. I'm really excited to attend the arena concert curated by Sunburn and meet all my fans out there."
For his performance, Tyga is expected to play tracks like Ayo, Rack City, Temperature, Make It Nasty, Still Got it.
Expressing his views about the demand for the hip hop culture in India, Karan Singh, COO at Percept Live, said to a news agency PTI, "After seeing the phenomenal response we garnered from the Wiz Khalifa Sunburn Arena tour we realized the demand for the hip hop genre in India is quite awesome but remains largely unexploited. As a brand, we believe in catering to the growing appetite of the fans." 
The 30-year-old rapper is not only famous for his rapping skills but he is also known as the makeup mogul Kylie Jenner's ex-boyfriend and after Jenner broke off her 2-year-old relationship with Travis Scott there have been rumours of the duo getting back together. However, Jenner shut down the rumours.
However, Tyga is reportedly dating Ana Beatriz Boaretto, a woman who looks pretty much exactly like Kylie Jenner. but the relationship status of the duo is unclear.
ALSO READ: Kylie Jenner's Ex-Boyfriend Reportedly Dating Jenner's Look-Alike. See Pic