BTS Reacts To Their Cinematic Music Video For "ON"
BTS reveal reaction video to their official 'ON' MV; ungkook & V troll RM mercilessly about the CGI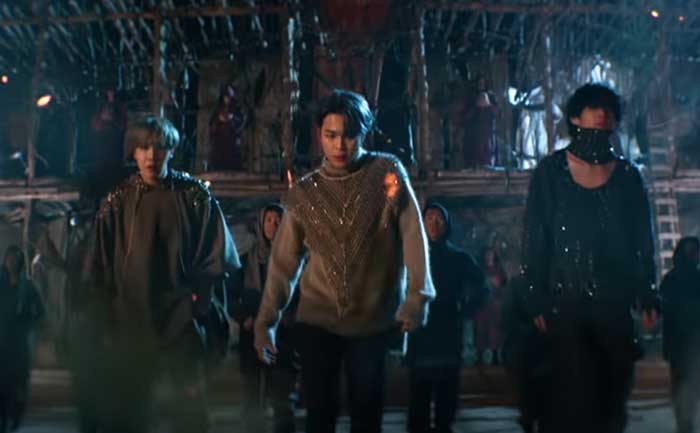 K-Pop group BTS is on cloud nine ever since they have unveiled their latest outing Map Of The Soul 7. The album has made history by dominating album charts in the top five largest music markets in the world. They have reached #1 on the US, the UK, Japan, France and Germany charts. The K-pop band has also made history by having four of their albums, including 7, standing atop of the Billboard 200 chart. The lead single of 7 titled ON ruled Billboard Top 100 Songs chart at #4.
As the BTS fans know there were two music videos of ON released. The second MV, is also raking in the YouTube views with 76 million and counting. In their latest episode of 'Bangtan Bomb', the members of BTS watch their "ON" MV for the first time. The boys are seen sharing their excitement over the starting visuals, saying, "It's like a movie," get hyped over their fellow members, and more. This was all a few hours before its official release on February 28.
Watch the reaction video here:
In the reaction video, the members reacted in awe to the CGI effects. At one point, they even tried to trick RM into believing the stone gate was real until Suga admitted that it was CGI. Jin kept finding references to The Lion King's (1994) iconic scene of Simmba's christening at Pride Rock.
They also shared stories of what it was like to film in California.J-Hope and Suga were seen mentioning the quality of light there and Jin and Jungkook talking about how it was very cold during their respective shoots. They even shared a funny incident about kids who had to stand up during a certain line, but some of them kept missing the beat.
Also Read: BTS Map of the Soul: 7 is a hit in top five music markets of the world