BTS' Jungkook Declared Most Handsome Face Of 2019
BTS' Jungkook, Twice's Tzuyu declared most handsome, beautiful faces of 2019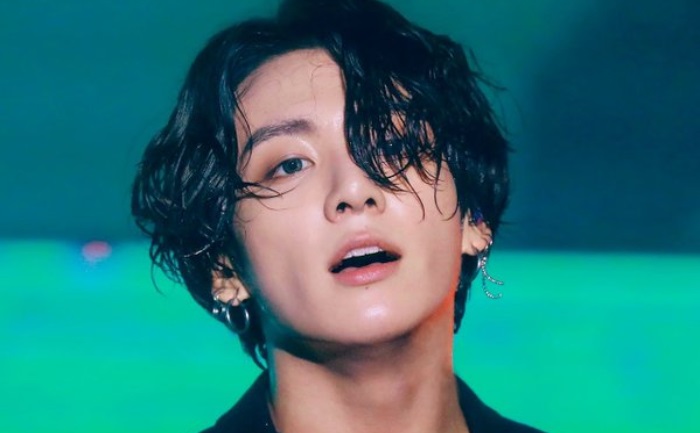 K-pop idols Jeon Jung-kook or 'Jungkook' of boy group BTS has been named the most handsome face of 2019. Chou Tzu-yu or 'Tzuyu of girl group Twice have respectively been named the most beautiful face of 2019 by TC Candler, which annually publishes lists of 'The 100 Most Beautiful/Handsome Faces.
The K-Pop band's Jungkook 'has left several international heartthrobs behind him. He beat former One Direction singers Harry Styles and Zayn Malik, and Avengers: Endgame's Chris Hemsworth. Jungkook takes the title for this year for his unique beauty and personality!
Tae Tae settled for the fourth spot this year while Senorita singer Shawn Mendes sat on the third spot of the list. The second spot was filled by renowned YouTuber PewDiePie. The top five list was closed down by Game of Thrones star and Aquaman star Jason Momoa.
Taehyung and Jungkook aren't the only ones on the list. BTS member Jimin secured the 19th spot. Jin was given the 44th spot on the list.
Jungkook is officially the #1 on the Most Handsome Face in the World of 2019 by TC Candler ??

Also on the list ??
#4 Kim Taehyung
#19 Park Jimin
#44 Kim Seokjin

Two of our boys made #1 in this list
2017: Taehyung
2019: Jungkook

Congratulations ???? pic.twitter.com/mezEUGMP83

— Ria ?⚪ Tae Day ? (@__gaciria) 27 December 2019
Another list featuring the top 100 Most Beautiful Faces was also released. Twice's Tzuyu topped the spot. She beat Blackpink's Lisa, Aladdin star Naomi Scott, Little Women's Emma Watson and Wonder Woman Gal Gadot for the spot. The 20-year-old Tzuyu is followed by 18-year-old Israeli model Yael Shelbia in No. 2, and 22-year-old Thailand-born singer Lisa in No. 3. Lisa is part of the successful Korean girl group Blackpink.
TC Candler has rated the world's top male and female lookers since 1990. Nominations for this list started in July and closed on November 30. For five months, fans were able to vote for their favorite celebrities.
Also Read: KBS Song Festival 2019: How to watch live stage performances of BTS and other K-Pop stars