BTS Shares Behind-The-Scenes Photos Of "Black Swan" Rehearsal, See Pics
Check out the pictures of BTS doing rehearsal for Black Swan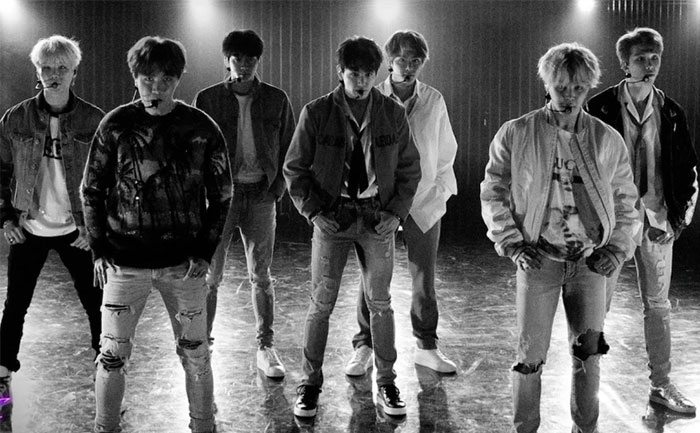 BTS seem to be quite busy as they have lined up several performances in January 2020. According to latest report, BTS is currently gearing up for their performances at the Grammys 2020 which is scheduled to take place today (January 26, 2020).
As we have earlier informed you that BTS has collaborated with iHeartRadio to perform in a live event, which is slated to take place on January 27 and "The Late Late Show with James Corden" on January 28, 2020. How to Watch BTS Grammys 2020 Performance Live
A days before their historical performance at Grammys 2020, BTS shared a series of photo featuring all the seven member of BTS practicing for their upcoming performances. In one of the pictures, Suga can be seen munching on some much-needed fuel for energy.
The caption — and its U.S. flag emoji—reveal that the photos are taken from "2020.01.24" local time, with the Korean hashtag "BTS in real time" hinting that the rehearsal was still continue when they were posted on the internet.
Sharing the photos on social media, BTS added the hashtag #BlackSwan, giving hints that the BTE members were busy preparing for their new pre-released track Black Swan from their upcoming ulbum, "Map of the Soul: 7."
According to reports, BTS will perform on Black Swan for the first time on "The Late Late Show with James Corden" which will happen on January 28.
Check out BTS's new rehearsal photos below!
BTS's fourth studio album "Map of the Soul: 7"  scheduled to release on February 21.