BTS To Release THIS New Song For Upcoming Japanese Drama Soundtrack
BTS's new song Stay Gold had been selected as the theme song for the upcoming Japanese drama "Spiral Labyrinth – DNA Forensic Investigation" (literal translation).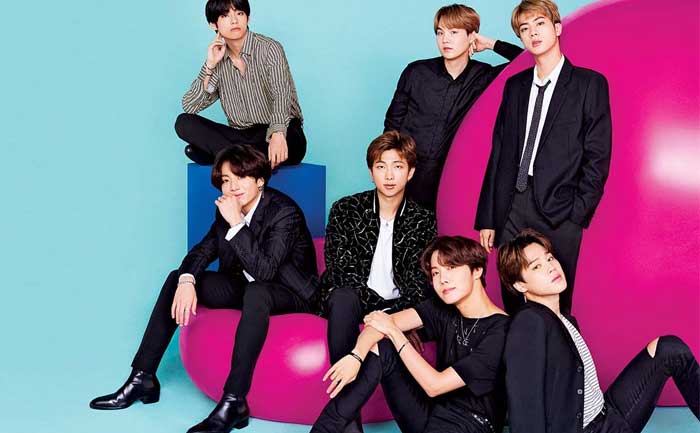 Billboard Japan has just revealed that Korean K-pop BTS would be releasing a new song 'Stay Gold' for the upcoming Japanese drama 'Spiral Labyrinth – DNA Forensic Investigation'. Billboard Japan has stated that 'Stay Gold' will be included on BTS's Japanese album which is scheduled to release in Summer 2020.
It is to be noted that 'Stay Gold' would be BTS's first Japanese release since last year's "Lights/Boy With Luv". The upcoming Japanese drama stars Tanaka Kei ("Unsung Cinderella," "Ossan's Love: In the Sky") and Yasuda Ken (" Summer Sky," "Love That Makes You Cry").
Also Read | Here's How Each BTS Member Responded To "Will You Marry Me?"
BTS stated, "We are happy to be able to participate in the theme song for the drama 'Spiral Labyrinth.' We hope that many people will look forward to it with love and interest. Please look forward to 'Spiral Labyrinth' and 'Stay Gold!'"
They added, "'Stay Gold' is a bright song with expressive lyrics that anyone can relate to. It suits the atmosphere and story of 'Spiral Labyrinth' very well, so please enjoy them together."
The drama's lead actor, Tanaka Kei stated, "Generally speaking, it was a really cool song. It left an impression on my heart and ears and made an impact on me. I really like this song. If you listen carefully, it's a medium number. Whether the drama will be a medium number as well, I don't know yet, but I think that the combination of seemingly different things will build toward a new climax. Like the song says, I will work hard as a cast member to make the drama 'Stay Gold.' Also, because BTS is popular with the people around me, I will remind everyone to watch the drama."
According to reports, the series would be based on the manga of the same name revolving around a DNA expert who collaborates with a detective to track down a murderer. The series will start airing on April 24th on TV Tokyo.
Are you excited for BTS' new release? Do let us know in the comment section below.