'X-Men' Star Jennifer Lawrence And Husband Cooke Maroney Stop Home Invasion
The woman claimed she just wanted to meet Jennifer Lawrence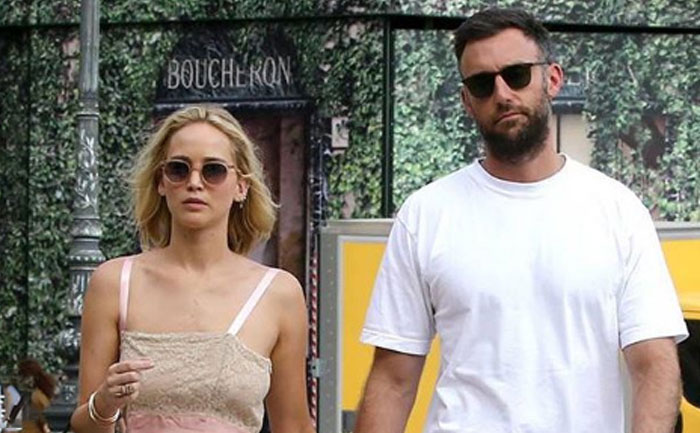 X-Men star JLaw proved that, much like her character Mystique, she can be a force to be reckoned with. Jennifer Lawrence and her husband, Cooke Maroney, stopped an alleged intruder in their Los Angeles home.
As per reports from Page Six, insiders shared that X-Men star Jennifer Lawrence and husband Cooke Maroney restrained an alleged intruder. Reports state that a 23-year-old woman walked through the front door at their L.A. home. The couple restrained the woman while police and security arrived. As per TMZ, the woman has claimed that she only wanted to meet Jennifer Lawrence. She was arrested for misdemeanor trespass.
While Jennifer Lawrence is best known for playing Mystique in X-Men, she has also earned accolades for her performance in films like Winter's Bone, American Hustle, Joy, and Silver Linings Playbook. Lawrence won an Academy Award for Best Actress for her performance in Silver Linings Playbook.
Jennifer Lawrence last portrayed Mystique in 2019's Dark Phoenix. This was her final turn as the character. Dark Phoenix tells the story of Jean Grey's transformation into the Dark Phoenix. In addition, the film is also the final chapter for the current X-Men narrative.
The conclusion of the current X-Men saga began streaming on HBO earlier this month. Dark Phoenix stars James McAvoy, Michael Fassbender, Jennifer Lawrence, Nicholas Hoult, Sophie Turner, Tye Sheridan, Alexandra Shipp, Kodi Smit-McPhee, Evan Peters, and Jessica Chastain.
Jennifer Lawrence is starring in Red, White and Water next. It is an upcoming American drama film directed by Lila Neugebauer. However, the film does not have a confirmed release date yet.
ALSO READ: X-Men's Jennifer Lawrence Returned For Dark Phoenix On One Condition