BTS And The Beatles Share THIS Record In 2020
The Beatles and BTS have often been compared as dominant music groups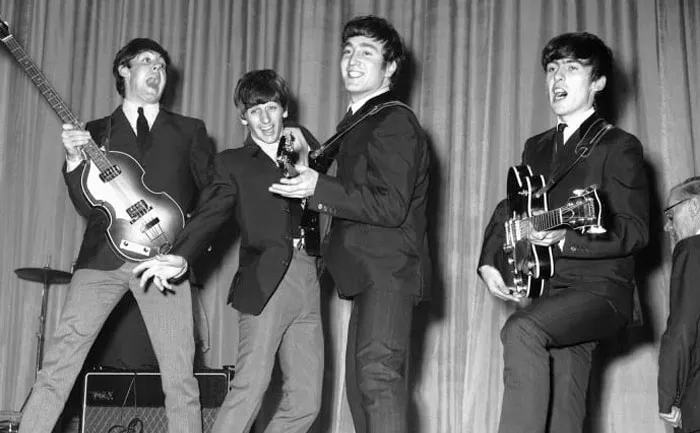 BTS has been rising in popularity every year and their momentum does not seem to be slowing down. In fact, they have quite a few similarities with The Beatles when it comes to their meteoric rise. However, that is not the only thing BTS and The Beatles have in common. It turns out that the two bands share a record in 2020.
BTS has been crushing sales in 2020. Their new album Map of the Soul: 7 has already sold over 500,000 copies in the United States. It is also the ninth biggest overall album of the year with over 842,000 equivalent units derived from album sales, track downloads and streams. Moreover, BTS has moved 1.417 million album-equivalent units through the first half of 2020 in total. That is a remarkable feat which has only been achieved by one another band, The Beatles.
The Beatles continue to remain one of the biggest rock bands in history. The band has shifted 1.094 million album-equivalent units in 2020. This number is exceptional considering that the band broke up almost half a century ago. Moreover, The Beatles also had the fifth-bestselling vinyl album of the year with Abbey Road selling 54,000 copies.
The Beatles and BTS have often been compared as parallels who dominated the music industry in their time. Both groups owe their success to charisma as much as talent. Both inspired a massive and extremely loyal fan following. Most importantly, The Beatles as well as BTS continue to rise above expectations and do not seem to be slowing down in terms of popularity.