BTS recreates the Beatles US Debut with 'The Late Show'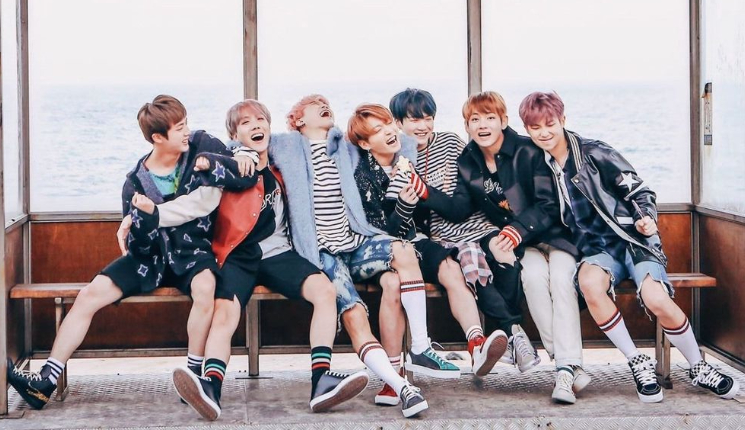 The K-Pop boyband has been taking the world by storm. The people have gone on a never-ending frenzy with their madness for the band.
Yesterday, BTS was at The Late Show and some exciting things happened. They all worked together to recreate the Ed Sullivan Theater. They were recreating the Beatles debut on the Ed Sullivan show. Colbert was pretty great as a host and had dressed like Ed Sullivan himself too.
Colbert made the seven introduce themselves and surprisingly, all of them go by the same nickname; The cute one.
On #LSSC tonight: History repeats itself with @bts_twt!#BTSonLSSC pic.twitter.com/IJQgyLDX2q

— The Late Show (@colbertlateshow) May 16, 2019
On Wednesday, the episode at night will have some hit song. BTS will also sit down for an interview with Colbert and perform their hit "Boy With Luv," which they released in April featuring Halsey.
The BTS had a few concerts in the USA where fans had waited for days camping around. Hope this show will have fans flocking in front of televisions too.
Also Read: BTS Drives Fans In Hyderabad Crazy And Enchanted