Telegram Account Delete: How To Delete Your Telegram Account Permanently?
How To Delete Telegram Account Permanently on Android, iOS, PC And Save Your Privacy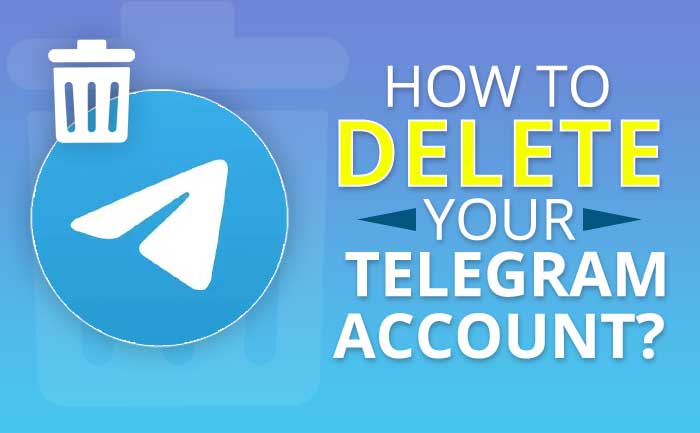 Telegram is a secure messaging app that provides end-to-end encrypted messages, video calling, VOIP, and file sharing. After the Facebook-owned WhatsApp was alleged of leaking the user's data, users decided to move to a safer option. Competitor messaging apps such as Telegram and Signal also revamped their features. This led to millions of users turned to Telegram and the Signal apps.
Here is all you need to know about Telegram and How to delete a Telegram account: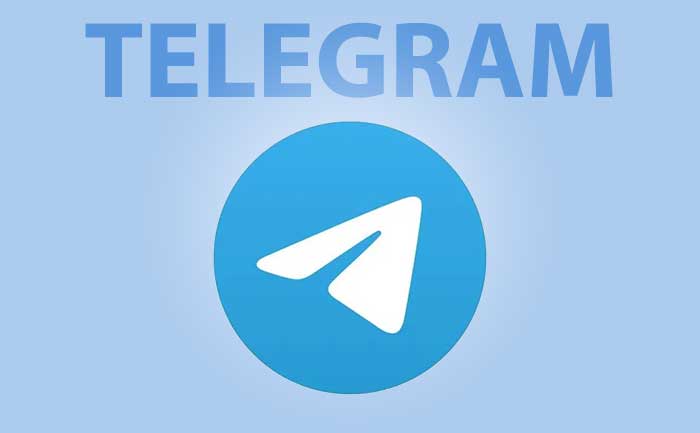 Telegram is a free messaging platform with a focus on speed and security. It has been one of the 10 most downloaded apps with more than 500 million monthly active users. It is easily available on platforms like Android, iOS, Windows, macOS, Linux, and even on the web. Your data is also synced over all devices and you can access it from any device, from anywhere.
Though it has many useful features, you may want to delete the Telegram account. One because very few of your contacts use it. Two because Telegram has been filled with controversies since its launch.
What's wrong with Telegram?
It doesn't have end-to-end encryption by default.
No end-to-end encryption for groups.
Telegram collects your IP address and can link your phone number, contact list, and user ID back to you.
Your phone number and profile information are available to everybody by default.
Banned in several countries.
Several reported instances of Telegram getting hacked.
Due to this, the only way to make sure that your data doesn't fall into the wrong hands is to delete your Telegram account permanently. Unfortunately, that is the only way to ensure that you don't leave a trace on the Telegram servers. Before deleting your Telegram account, you should export your data to save your chats, contact list, groups, etc.
Things to consider before deactivating Telegram Account: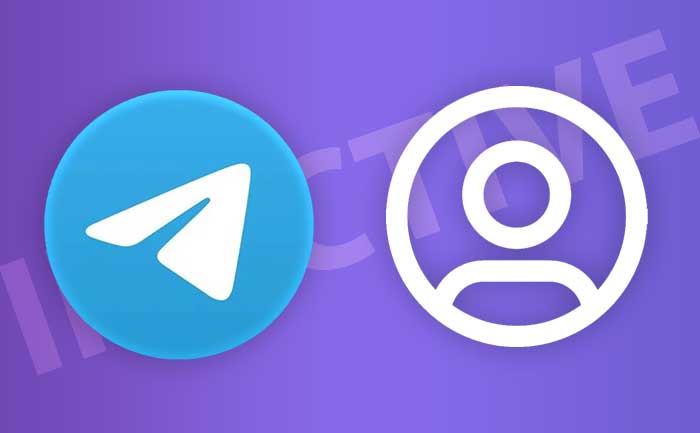 Telegram Account cannot be deactivated using a mobile or desktop app.
You got to use a web browser like Google, Firefox, Edge, etc. either from your phone or PC.
All your chats, messages, groups, and bots will be removed permanently.
Entire contacts on Telegram will be lost forever.
The permanent deletion of the Telegram account cannot be reinstated.
You can create a new account using the same number after some time.
How To Delete Your Telegram Account: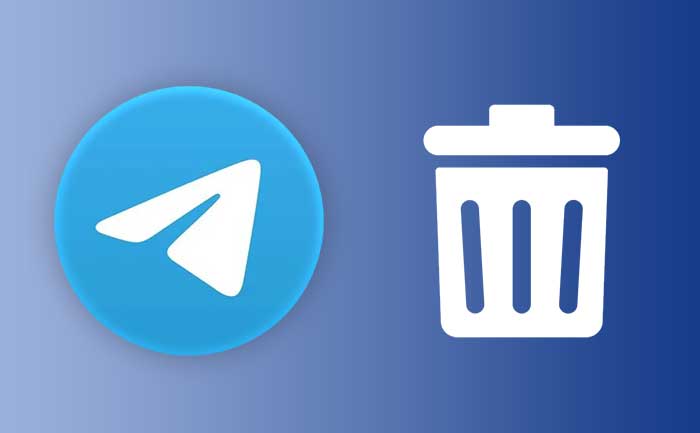 1. Go to the Telegram Deactivation Page.
2. Enter your number in international format by adding country code as prefix and press Next. For eg- +91 1234567890 (for India).
3. Telegram will send you a confirmation code through the app.
4. Go back to the authorization page to put in the code, then Sign in.
5. Select the 'Delete My Account option.
6. Scroll to the bottom and press the 'Delete My Account Button.'
7. A confirmation will pop up. Press Yes, and you are done.
Inactive Account Deletion: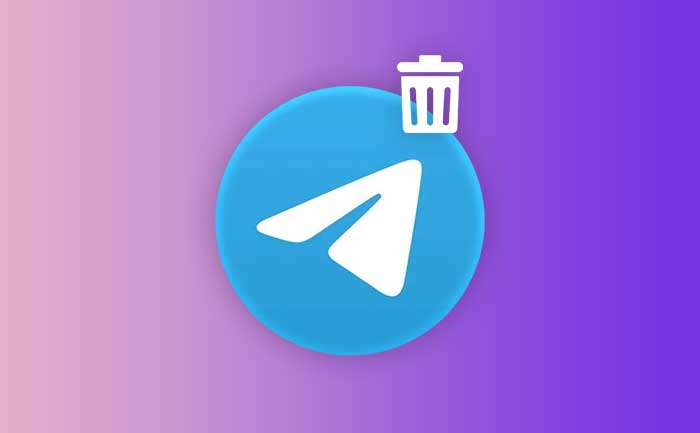 Telegram has a self-destruct feature where it will automatically delete your account after a couple of months of inactivity.
Open Telegram settings.
 Open Privacy and Security settings.
 Under the "Delete my account" option, Select "In Away For."
 Here, you can change when to delete your account after inactivity.
The account self-destruct is set for six months by default.
You can also choose between a month to a year.
The app will automatically delete your account after the previously selected amount of time has passed.
 How to delete Telegram account permanently on Android: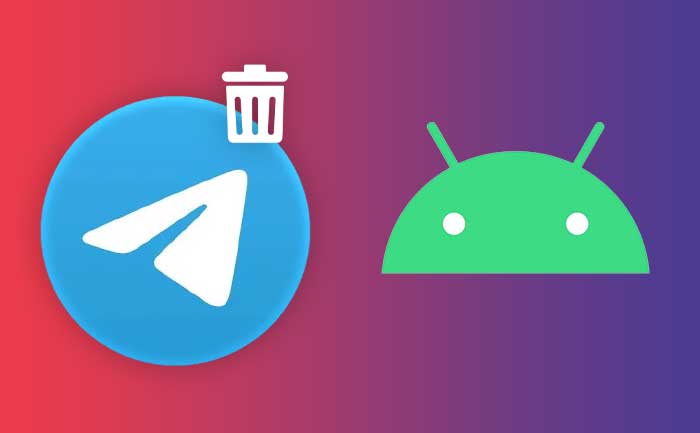 Open Telegram on Android and click on Settings
Select the Privacy and Security tab
Scroll down to If Away for the section to automatically delete the account
Select the time frame after which your Telegram account will be disabled forever.
You can choose from 1, 3, 6, and 12 months.
By default, Telegram is set to 6 months.
After this, if you do not use the Telegram account for the selected time frame, Telegram will permanently delete your account on Android.
How to delete Telegram account permanently on iPhone: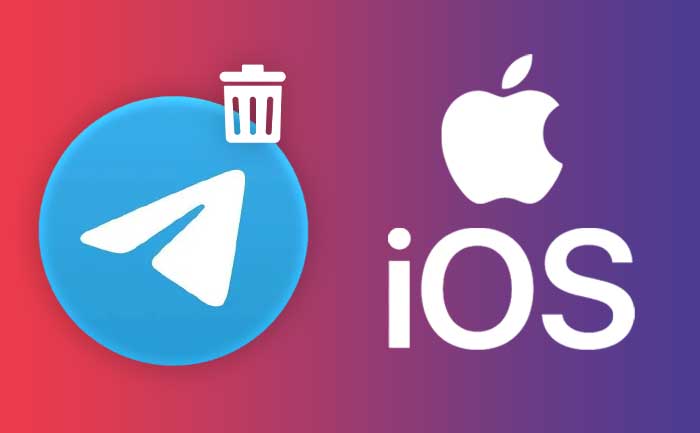 Open Telegram on iPhone and go to Settings
Click on Privacy and Security
Scroll over to If Away for option
Click on 6 months to get more options, up to 12 months
If your Telegram account remains idle for 1, 3, 6, or 12 months, the Telegram account will be deleted along with all messages and contacts.
How to save your data?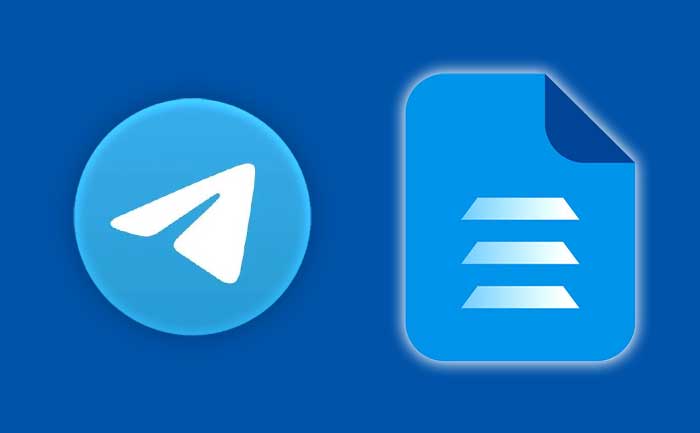 Before deleting your Telegram account, you must export your data and save it. To do so you need the latest version of Telegram's desktop app.
To export your data:
Open the Telegram desktop app.
Select 'Settings'.
Select 'Export Telegram Data'.
Under 'Export Chat History,' choose which type of data you'd like to export.
Then download your data and store it somewhere securely.
 Other Ways to Keep Your Data Private: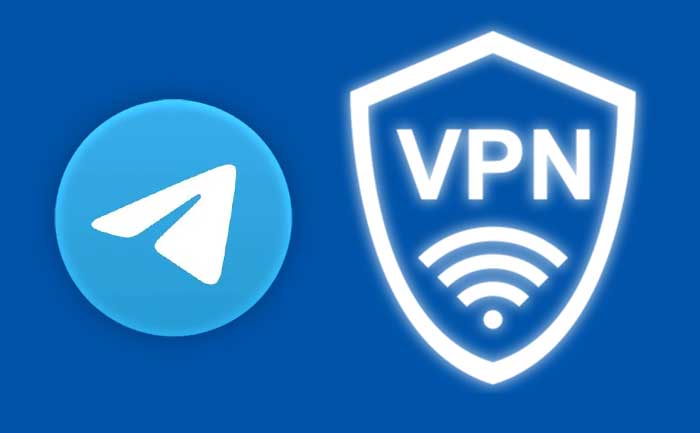 Apps embroiled in privacy controversy have left many in the doldrums. It has become more important to keep your data private online. This can be done by using a high-quality VPN.  They provide comprehensive online protection. VPNs use multiple layers of protection and encryption. This makes your connection anonymous and private.
Also Read:  Telegram rolls out group video call and other new features