BTS's V Tried To Surprise Suga, But His Plan Totally Got Flopped
When BTS Member, V Tried To Surprise His Fellow Band Member, Suga. But His Plan Totally Got Flopped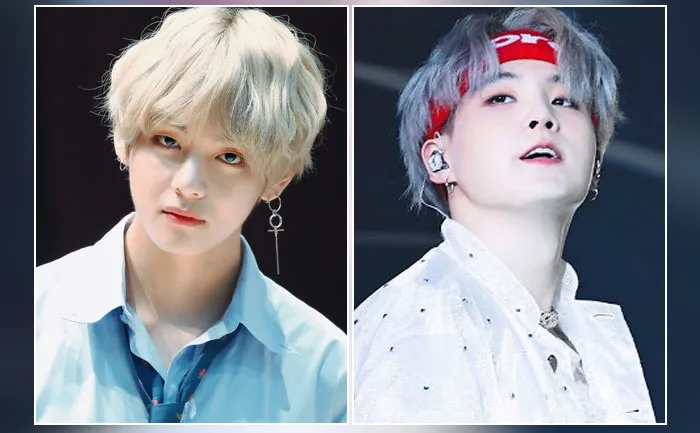 It's no more a secret now that BTS members drink, its just that the band members avoid drinking in front of the camera more often. Of late, they didn't mind sharing it with their fans. During their Bon Voyage episodes, it was shown that all the members drink and in fact they have even stated quite a few times that they are 'drinking buddies'. The idols who work rigorously and practice for whole long days want to relax and that's how they prefer having the drinks whenever they feel like having it. V once tried to gift Suga a wine bottle, but his plan totally got flopped. 
We all know that BTS' V is one such person who likes to be friendly with each of his band members. Thus, he never fails to do surprising things when it comes to his band members. During one of the live sessions, when RM and Jimin were greeting their fans, V interrupted and started grabbing their attention. Probably, he just wanted to be loved by his members and thus, he said that he was missing the members for the last 10 seconds. Then he starts to tell an interesting story to RM and Jimin, how his plan got flopped when he wanted to surprise Suga with a wine bottle.
V informed RM and Jimin that upon learning that Suga likes wine, he decided to buy him a bottle of wine. He also left a message about the wine in BTS's group chat, but Suga didn't reply. However, he decided to send out a photo of the wine with a more direct message for Suga, which reads, 'This wine is for Suga'. Still, there was no reply from Suga, but the other band members wanted to try it. V then imitating Suga's voice, said that 'Sorry, I forgot to reply'(that's the reply he got from Suga on the group chat).
RM who laughed out at the situation suggested to V that this story is 'don't try to be thoughtful'.
For more such updates, stay hooked on to The Live Mirror.
Also Read:  BTS Member Jungkook Has Got The Highest Number Of Piercings In His Band