THIS Video Of BTS Member V Goes Viral On TikTok
The video has reached over 5.5 million views as well as 1.1 million likes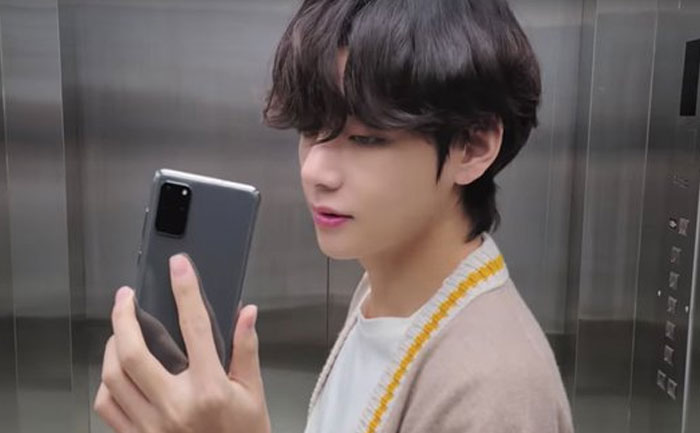 BTS V has become a trendsetter when it comes to short video sharing platform TikTok. Recently, V unwittingly started the #GoodBoyChallenge where fans made videos based on his iconic line 'I'm a good boy'. In addition, V went on to win the 100 Asian Heartthrobs 2020 for the third consecutive year. In addition, BTS's V was named as the most popular Korean celebrity in Japan for March 2020. Now the 'out of stock' fairy has proved his popularity once again as a clip from his Samsung advertisement has become a trending topic on TikTok.
The video of BTS member V, which was shared by Korean media outlet Insight Korea through their official channel, has instantly risen in popularity. It has reached over 5.5 million views as well as 1.1 million likes.
In addition, a Korean news outlet also reported a tremendous response to an article covering V's Samsung Galaxy Z-Flip advertisement. V has been a profitable choice for Samsung as his advertisements are always well received. The K-pop idol has been keeping in touch with his large fan base through WeVerse during the lockdown.
Meanwhile, the band has been thriving as a whole. BTS set a new record by becoming the 1st Korean Artist to surpass 20 Million total album sales on the Gaon chart. The band also announced that it is working on a new album. BTS member Suga recently went live on BigHit's YouTube channel to reveal that BTS has started working on their new album. In addition, it was also revealed that Suga will be collaborating with singer, songwriter IU for an upcoming single.