C-voter survey projects Congress to win in Rajasthan, Madhya Pradesh and Telangana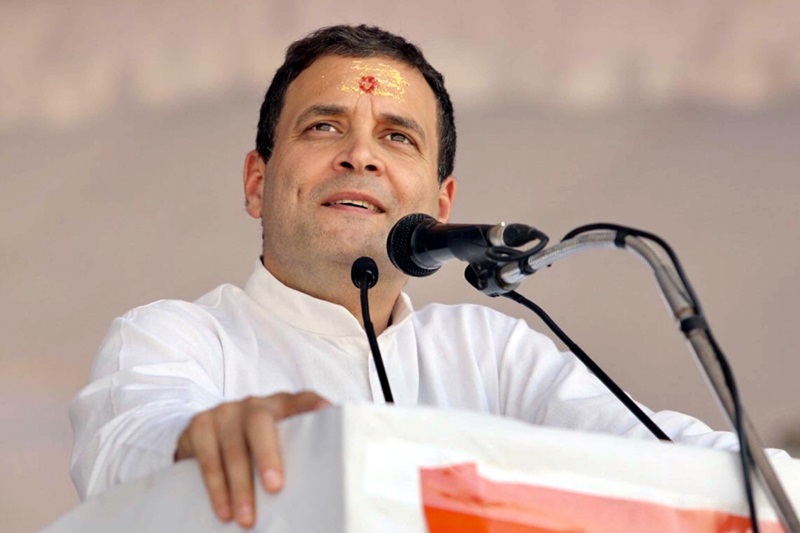 An opinion poll by C-voter has predicted that the Congress would secure victories in Rajasthan, Madhya Pradesh and Telangana. However, there wasn't a single party that got a clear-cut majority in Mizoram and Chattisgarh.
This development would definitely raise the hopes of a Congress victory in these states.
The Congress was projected to secure a dominant victory in Rajasthan–a state with the trend of having an alternate government form every five years with BJP having just 39.7 % vote share. Congress', in comparison to it, is a massive 47.9%.
Also, the C-voter polls has backed Congress to regain power in Madhya Pradesh with 42.5 % vote share after a gap of 15 years. BJP were predicted to win 107 seats.
The states of Telangana, Madhya Pradesh, Mizoram, Chandigarh and Rajasthan would witness the polls from November 7 to December 12. The counting will start in all five states on December 11.
A clear-cut victory by winning 64 seats in the Telangana by the Congress-TDP combination was also predicted by the polls. Sources in the Telangana Pradesh Congress Committee stated on Thursday, that Congress would contest the elections with 94 seats. There would be 14 seats for the TDP while eight seats have been offered to Telangana Jana Samiti and three to CPI.
However, there wasn't any clear prediction on the victors in Mizoram, where the Mizo National Front expectedly would win 17 seats. The Congress would follow with 12 while the Zoram People's Movement (ZPM)- would have nine seats.
In Chattisgarh, the competition would be tighter with Congress being predicted to win 41 seats with a 42.2 % vote share
 The BJP meanwhile would get 41.6 % and win 43 seats.
Describing these results as "heartening and interesting", party spokesperson Randeep Surrjewala confidently claimed that his party would be the absolute winners in the states of Telangana, Madhya Pradesh and Chattisgarh.
"We hope to cross the two-thirds mark in Rajasthan and hope to get close to 140 seats in Madhya Pradesh and over 50-mark in Chhattisgarh. The coalition of Congress will romp home confidently, trouncing the BJP stooge TRS in Telangana. Congress will also retain Mizoram" he was quoted as saying, by The Indian Express.
These results meanwhile, were played down by the BJP,  whose spokesperson said that their party would win the polls in Rajasthan, Chattisgarh and Madhya Pradesh–in what can be termed as 'big victory'.