Congress vows to probe 'Modi-made-disaster' demonetisation if it comes to power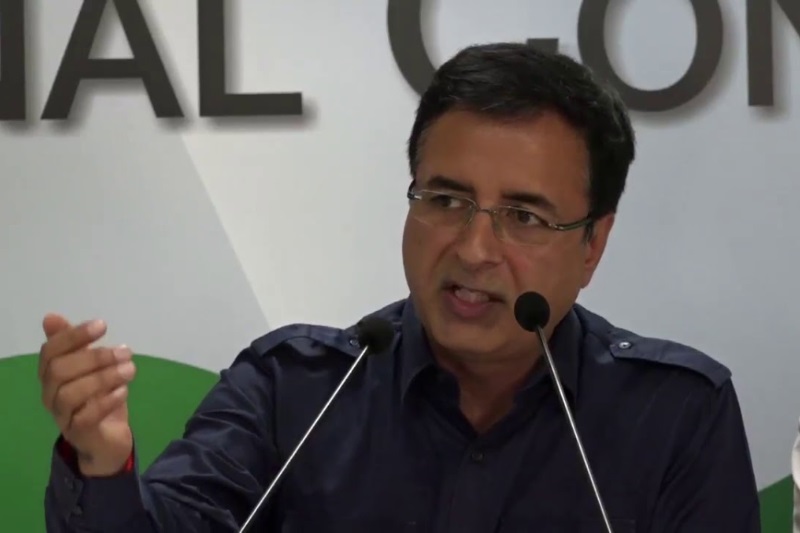 While staging protest against the demonetisation move by the government a day after the second anniversary of the draconian decision, a senior Congress leader called it a "Modi-made disaster" and vowed to probe the issue if it comes to power. The protests were held near the Reserve Bank of India (RBI) offices in New Delhi and other state capitals.
Blaming the government for the entire mess that was announced by Prime Minister Narendra Modi on November 8, 2016, the Samajwadi Party (SP) and Bahujan Samaj Party (BSP) also joined hands with the Congress in terming the exercise a "failure". "Demonetisation broke the back of the poor," they said in unison.
Randeep Singh Surjewala, a senior Congress leader, dubbed demonetisation process as the "biggest scam of independent India" and said that the country has been pushed to an economic disaster following the exercise.
"The PM and BJP had claimed demonetisation was taken to eradicate black money and fake currency. None of the objectives of demonetisation, like eradication of black money and fake currency in circulation or breaking the backbone of Naxalism and terror activities, have been achieved," Surjewala told a news conference in Bhopal. "Demonetisation is a Modi-made disaster," he added.
The BJP also raised a set of10 questions to the Congress, demanding answers as to it finds merit in protesting every "anti-corruption" measure of the Modi government.
Earlier in the day, Surjewala tweeted that demonetisation was a "scam" of converting black money to white and asked the ruling party to declare take the responsibility for the "economic loss" caused by the sudden decision.
Police detained Youth Congress members accompanying senior party leaders following the protest outside the RBI office in the capital. "Around 70-80 Congress protesters, including Ashok Gehlot, Anand Sharma and Bhupinder Singh Hooda have been detained," police said. The protesters were released later.
"People are still awaiting an answer that except ruining business and increasing unemployment, what benefit has it given? If the government considers it a success, it should tell (people) in whose pocket the benefit went," Samajwadi Party chief Akhilesh Yadav said in Lucknow.
BSP chief Mayawati also trained her guns to the ruling party. "The BJP should offer an apology for the move. The BJP government at the Centre will be remembered as a government of failures in which none of the promises made to the people were fulfilled," Mayawati said in a statement.
ALSO READ: Rahul Gandhi: Demonetisation a 'planned controversy' to help PM Modi 'Suited-Booted' friends