Cameroon: 79 children kidnapped by armed militants set free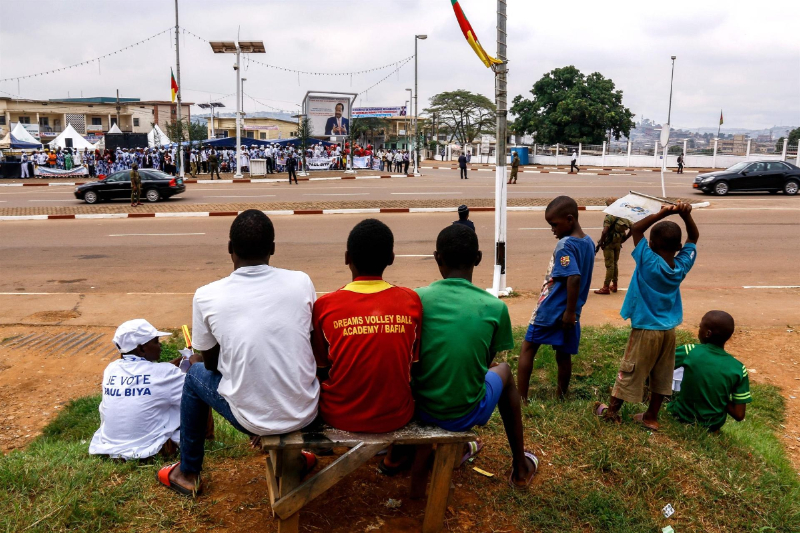 At least seventy-nine children kidnapped by armed militants this week in a troubled English-speaking region of Cameroon have been freed.
Cameroon's communications minister Issa Bakary Tchiroma said that all 79 students have been released. However, he did not give any further details of the circumstances under which children were set free.
It is to be noted that the kidnapping took place on Sunday near Bamenda. A video purportedly of the kidnapped children was released on social media via men who call themselves Amba boys, a reference to the state of Ambazonia that armed separatists are trying to establish in Cameroon's northwest and southwest regions.
In the video, the kidnappers force about six of the children to give their names and the names of their parents. The men who identified themselves as the kidnappers also said that they would only release the children when they achieve what they wanted.
"We shall only release you after the struggle. You will be going to school now here," said the kidnapper. While the video could not be independently verified, parents reacted on social media saying they recognised their children in the video.
The separatist movement has sprung to the fore ever since the French-speaking government was chosen to power. It further intensified when French-speaking teachers were deployed to English schools in various regions of the state.
It has, however, gained force this year after an army crackdown killed many civilians. Many people have until now fled the area and various centers in Bamenda to seek refuge in other peaceful areas.
Also read: Apart from India, these countries also celebrate Diwali in unique way: Read here