Tej Pratap yet to return home post-divorce talks, confirms family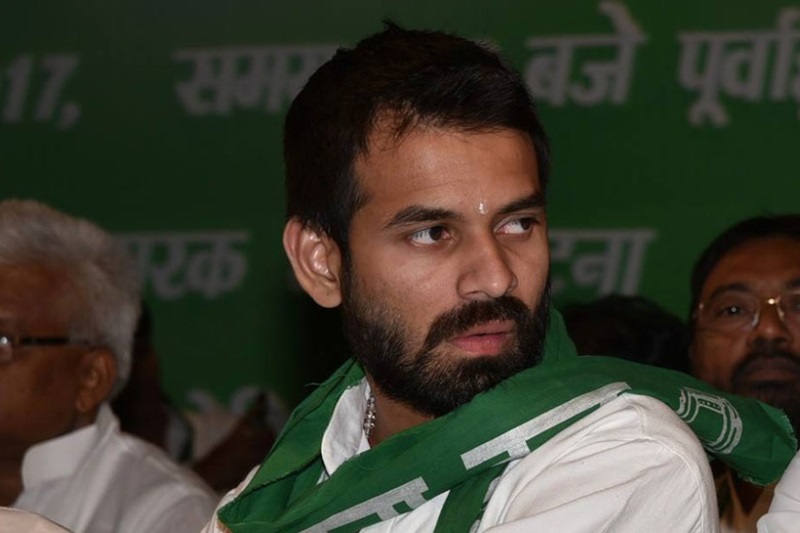 Days after visiting his father and Rashtriya Janata Dal (RJD) chief Lalu Prasad in Ranchi, Tej Pratap Yadav has not returned to his house, claim family sources. Tej met his father to inform about his decision to divorce his wife of six months in Ranchi.
Sources claim that his mother — former Chief Minister Rabri Devi — has been eagerly waiting for Tej's return for Diwali celebrations, but reportedly, the former state minister was camping in Varanasi since Monday.
Briefing more, a party official told IANS, "Contrary to reports that Tej Pratap was missing, he is in Varanasi and in touch with few of his close supporters." The official was of the opinion that Tej was upset and angry as both his mother and family members did not support him for his decision to divorce his wife — Aishwarya Rai. Rai is the granddaughter of former Chief Minister Daroga Rai and daughter of senior RJD leader Chandrika Rai.
The official further added, "Tej Pratap, who is a deeply religious man, went to Varanasi to get some peace after he announced his decision to the media which was not approved by his family. He is likely to return soon."
It is to be known that Tej has filed for divorce at the Patna High Court on November 2, citing compatibility issues with wife.
ALSO READ: Divorce case with wife Aishwarya: Tej Pratap Yadav says there's no going back on his decision