Can play as full-back: Vincent Del Bosque's advice to Usain Bolt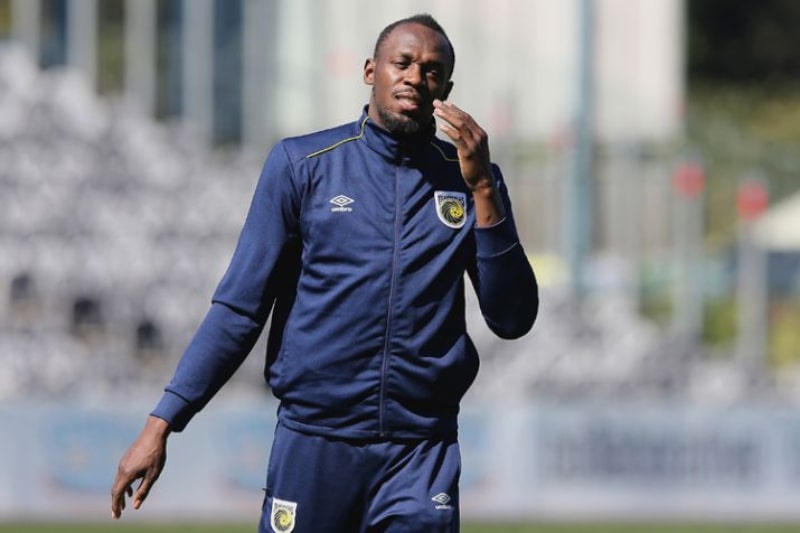 Former World Cup-winning coach Vincent Del Bosque felt that eight-time Olympic winner Usain Bolt could still be a professional footballer despite age not being on his side.
As quoted by AFP, Bosque who took Spain to World Cup glory in 2010 said, "For a team that counter-attacks hard and transitions quickly into open space, sure (he would fit in). It would be possible, of course."
He went on to say that the Jamaican sprinter fulfil the role of a full-back in a team.
"With space, he could be a very good footballer. He could be a full-back that covers a lot of space, but it depends because it's not just about covering 100, or 60 or 70 metres of the pitch," he added.
The 67-year old Bosque also opined that Bolt would have to work on his stamina to play a full football match.
"It's about doing it many times over and that requires stamina which I don't know whether he has or not — although I'm sure he has prepared.
Without a doubt as a full-back, with his back towards the crowd and the touchline, that's where he would be most useful."
The former football coach, who won two Champions League titles with Real Madrid backed Bolt's decision to play football, saying that he has earned the "right" to do so.
"To start playing professional football at the age of 32 isn't normal. But he has won a lot during his 32 years of life and, he has earned the right to say: 'Hey, I want to be a footballer," he said.
Ever since he announced his retirement from sprinting in 2017, Bolt has had trials with clubs in Germany, Norway and South Africa.
Having admitted that playing football is different from athletics, Bolt is yet to receive a professional contract from any club. He, however, is currently training with Central Coast Mariners and made his debut from them as a substitute.
He started at his preferred position as a left-winger but couldn't keep up with the pace, admitting later that he wasn't match-fit.
Also read: Virat Kohli has a lot to learn as captain, reckons Sunil Gavaskar