JNUSU polls: President election today; voting underway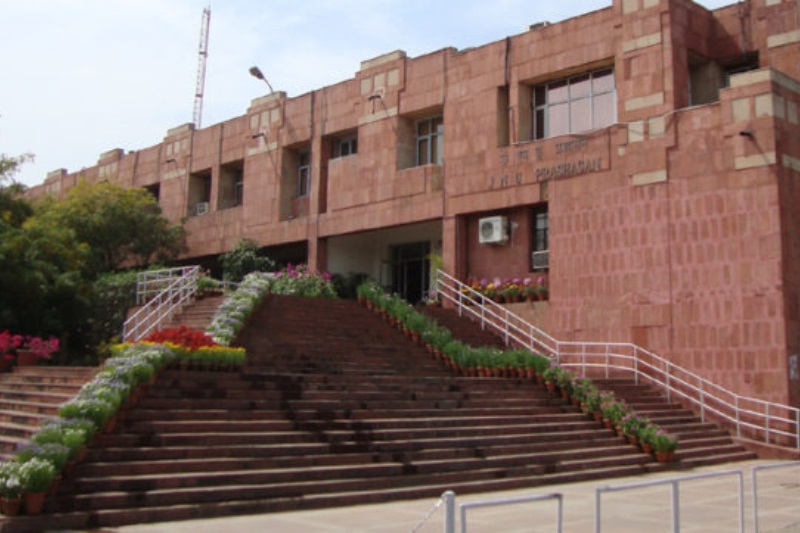 The students of Jawaharlal Nehru University(JNU) are voting today in the students' union polls. Eight candidates are in the fray for the presidential post. The Left-backed All India Students' Association (AISA), Students Federation of India (SFI), Democratic Students Federation (DSF) and All India Students Federation (AISF) have come together to form the United-Left alliance.
Vikas Yadav was fielded by the Congress-affiliated National Students' Union of India (NSUI).  Lijy K Babu of the School of Life Sciences will be contesting for the post of vice president.While  Md Mofizul Alam will be contesting for the post of secretary, Ngurang Reena of the School of International Studies will be contesting for the post of joint secretary.
Lalit Pandey was fielded by the RSS-affiliated Akhil Bharatiya Vidyarthi Parishad (ABVP) for the presidential post. Geetashri Boruah for the vice-president's post, Ganesh Gurjar for the post of general secretary and Venkat Choubey for joint secretary's post.
Not only campaigning,  the candidates in JNU are also supposed to participate in the presidential debate and answer questions that follow. The event is a sought after affair and was held on Wednesday night on the lines of the US Presidential debate and will be a deciding factor for the union elections.
Also read: Delhi: Jawahalal Nehru University (JNU) to contest students' union elections on Friday