Canopy collapse at Modi's rally, 67 injured; Here's what happened!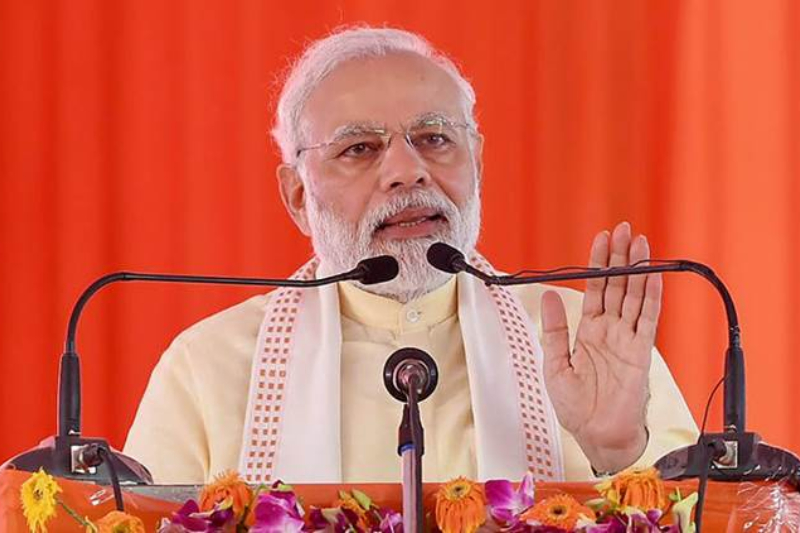 Prime Minister Narendra Modi took on the opposition parties through Krishak Kalyan Samavesh (farmer's welfare rally) in Midnapore, West Bengal on July 16. A mishap occured during the rally when a portion of a canopy collapsed and injured around 67 people.
He was there to accept greetings from farmers for the Centre's decision to ensure 150 per cent minimum support price (MSP) to them. He created history by addressing the rally in Midnapore college ground and went on to become the first prime minister to address the tribal population and the farmers in the Maoist-infested Jungle Mahal area amidst tight security.
Revolutionary Khudiram Bose had studied in Midnapore Collegiate School and played on the ground where PM Modi's rally was held.
Here's a recap of the notable incidents that unfolded at the rally:
TRINAMOOL POSTERS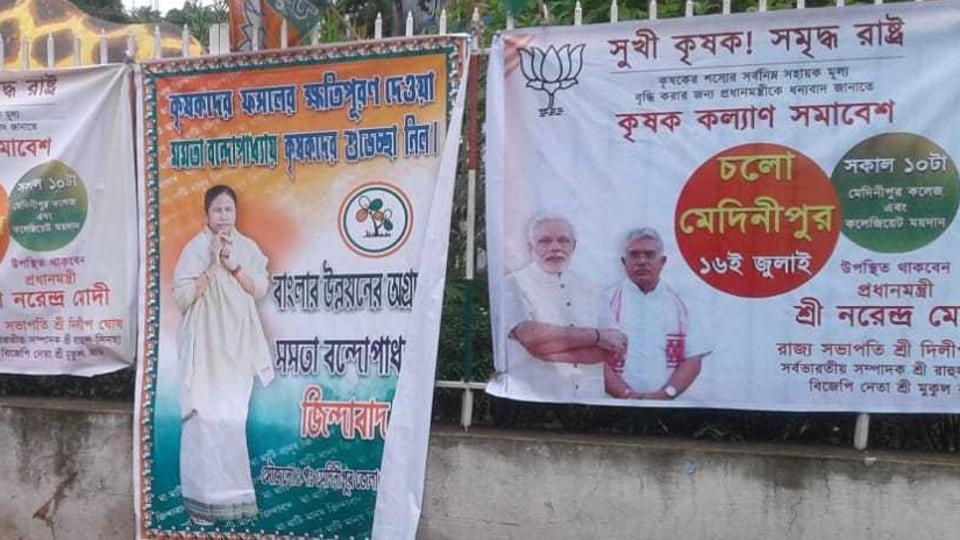 PM Modi took a dig at West Bengal Chief Minister Mamata Banerjee for her Trinamool Congress putting up a large number of posters and banners of their leader. Modi "thanked" "Mamata Didi" for "welcoming" him in a grand manner to her state.
"I thank the people of the state and I thank Mamata didi for welcoming me with folded hands by putting up her posters and hoardings across the state. We have worked so well for the farmers that even TMC is greeting us with folded hands."
FREEDOM STRUGGLE
Modi had some insight to offer on the change India was undergoing, "Just as during the freedom struggle when the country had resolved for independence and achieved it, we are on a similar journey by resolving to achieve a New India," he said.
FARMERS
PM Modi to address farmers' rally in West Midnapore, West Bengal. Watch at https://t.co/afR68s2tRe #BengalWithModi pic.twitter.com/TNZDTC1IkD

— BJP (@BJP4India) July 16, 2018
Modi repeated his government's decision for the welfare of the farmers. He said, "Our government has taken a historic decision to provide 150 per cent increase in MSP… If farmers are neglected, India cannot progress… The farmers provide food to us. The villages are our soul. No society can progress if the farmers are neglected and no country can move forward if the villages are not developed." "Previous governments set on recommendation of a number of panels on farm issues and it was only the NDA government that has worked on MSP to ensure farmers get the right price."
ATTACK ON MAMATA BANERJEE AND HER RESPONSE
The PM attacked Mamata Banerjee. He said the true face of the people who talk about 'Ma, Maati, Manush' has been exposed. He alleged that there is "murder your opponents" syndicate operating in West Bengal.
"Nothing can happen in West Bengal without the permission of this syndicate. Even doing 'puja' has become difficult here… The syndicate operating here is just for the sake of vote bank and to stay in power. It alienates the rest of the people of West Bengal," he said, adding that they are insulting the tradition of Bengal.
"What is this government doing? Only slogans and syndicate," he said and added that even the money sent to state was yet to spent properly. "Are you getting it or is it going to the syndicate," he said.
Mamata Banerjee tweeted assuring all help to those who were injured.
We pray for the speedy recovery of all those injured at the Midnapore rally(a portion of tent had collapsed during PM's rally) today. The government is giving all help for medical treatment: West Bengal CM Mamata Banerjee (file pic) pic.twitter.com/k6h6s22JzZ

— ANI (@ANI) July 16, 2018
CANOPY COLLAPSES
#WATCH A portion of tent in PM Narendra Modi's rally in Midnapore collapsed during his speech today. PM instructed the SPG personnel to look after the people and attend to the injured. PM later met those injured, in hospital. #WestBengal pic.twitter.com/yb1CFQaSSc

— ANI (@ANI) July 16, 2018
Nearly 70 people were injured at Prime Minister Narendra Modi's rally in West Bengal as a canopy collapsed on a section of the crowd in the middle of his speech. PM Modi appeared emotional when he visited the injured in hospital, reported news agency ANI. "Those who have climbed up, please get down, all of you….please climb down. Those standing up there, please get down. Don't run," PM Modi appealed.
MODI VISITS HOSPITAL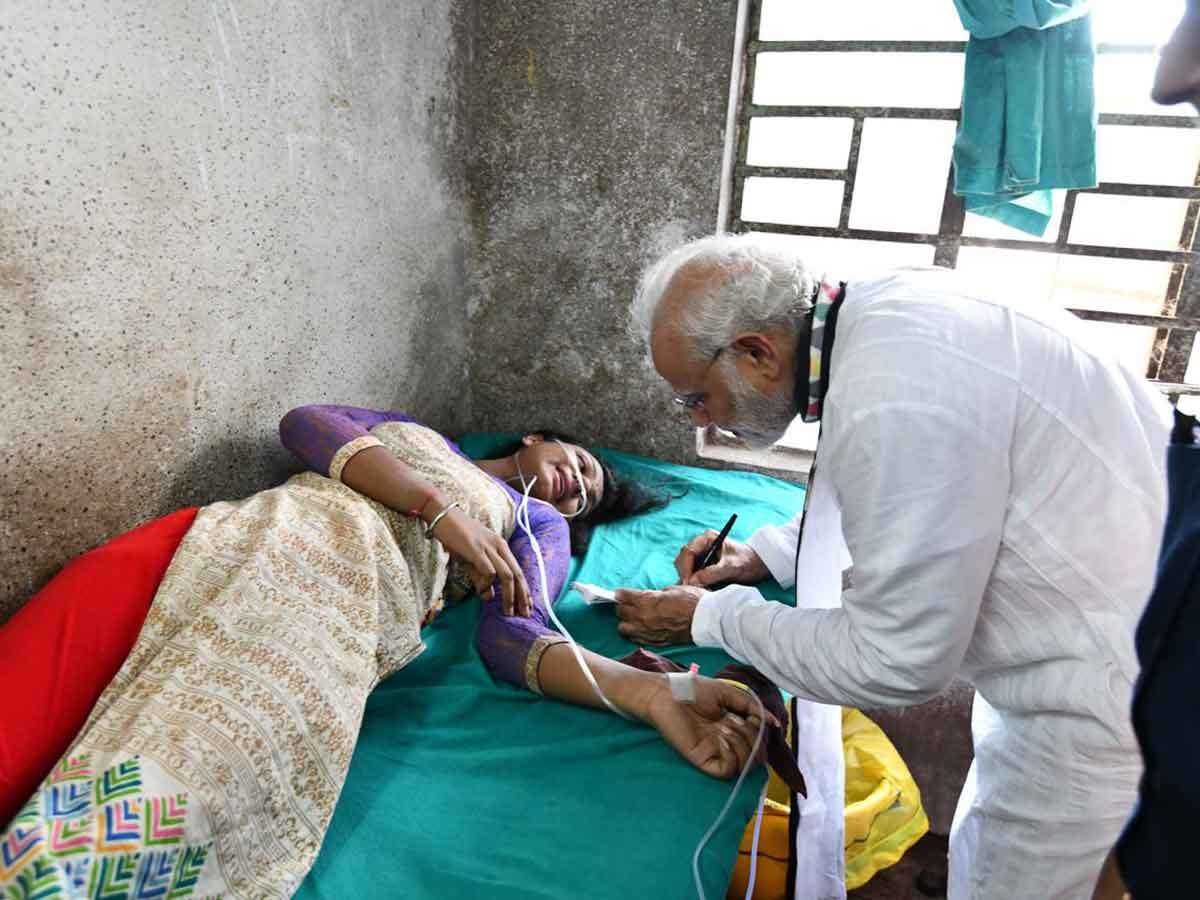 The injured were taken to hospital on motorcycles and on an ambulance that follows the PM's convoy. The Prime Minister's doctor, Special Protection Group personnel and BJP workers were seen carrying hurt men and women to cars. The BJP's IT cell in-charge Amit Malviya tweeted that an injured woman at the Midnapore hospital asked the PM for an autograph, and he obliged.