They didn't play football: Dejan Lovren slams France following World Cup final defeat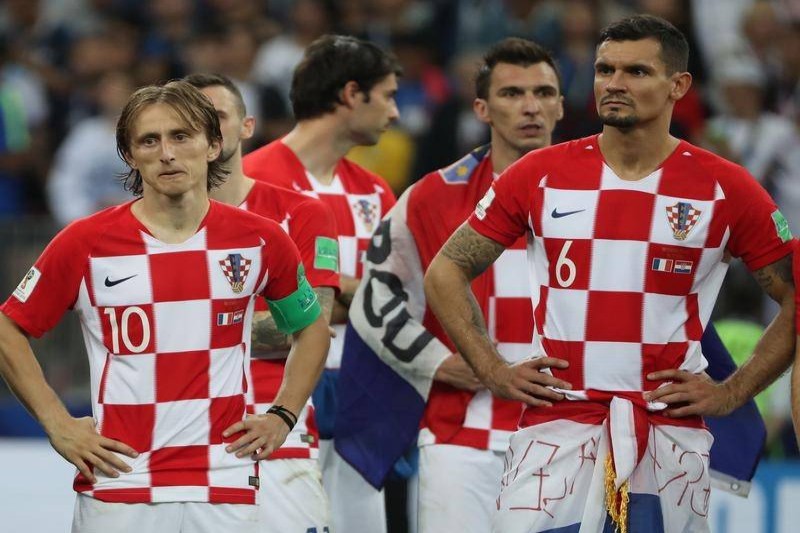 Croatia defender Dejan Lovren slammed France's tactics following his side's defeat in the World Cup final on Sunday.
The 29-year-old was also critical of referee Nestor Pitana's decision to award France a controversial penalty after a VAR review.
France beat Croatia 4-2 at the Luzhniki Stadium to lift the World Cup for a second time in their history.
The game was however decided in the first-half itself, when Argentine referee Pitana pointed to the spot after judging Ivan Perisic to have handled the ball.
Antoine Griezmann stepped up and scored to put France ahead after Mario Mandzukic scored an own-goal and Perisic levelled terms with a spectacular volley.
Also Read: France beat Croatia 4-2 to win World Cup
Lovren however was scathing of France's display and was left frustrated of their rugged style of play. Eden Hazard was also earlier unimpressed by 'Les Bleus' cagey tactics.
"We have been better today and overall we have been better. France didn't play football," said the Liverpool defender. "They waited for their chance and they scored. They had their one tactic and you have to respect it. They played every game of the tournament like that.
"I am disappointed because we lost the game but we played much better football then them.
"I am proud of what we achieved, second in the world. I'm proud of everyone and for the country. We have regrets now when we look at decisions, but it doesn't make sense anymore. It's hard to describe. Maybe after a couple of months I will have everything straight," he added.
Speaking on the contentious penalty Lovren felt that the decision was harsh, but he still was proud of the way Croatia fought back despite going behind in what was their first World Cup final appearance.
"I was sure he would not give the penalty. He (Perisic) could not react, it's impossible when you are so close to the ball," he said.
"It was a critical moment. We came back at 1-1 and then the penalty and then 1-3, 1-4, but still we didn't stop playing. We still believed, we gave everything and that is why people ar snow proud in Russia."
The centre-back was also sceptical of VAR, "VAR needs to improve. Sometimes it is a penalty and sometimes not. I really don't understand. A lot of people say it's not a penalty but what can we do now? Nobody understands the rules."