Case filed against Kamal Hassan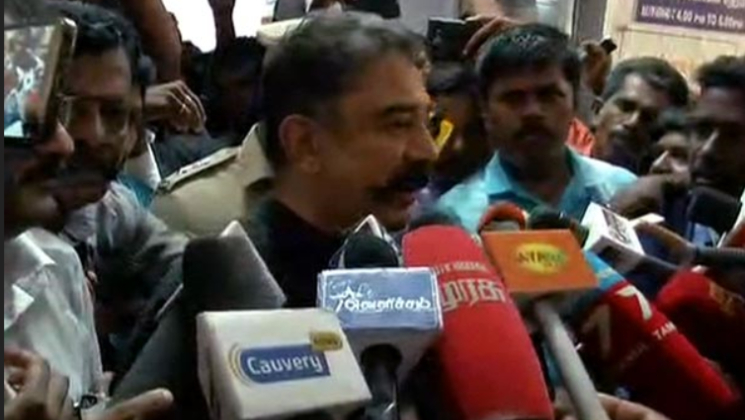 Makkal Needhi Maiam Chief Kamal Haasan meets injured in Sterlite Protest yesterday, at General Hospital in Thoothukudi. Police were present outside the general hospital when Hassan arrived.
A case has been lodged Kamal Hassan under sec 144. Section 144 of the Criminal Procedure Code (CrPC) prohibits an assembly of more than four people in an area.
However, Families of victims were not too pleased to see Hassan. They said, 'we are facing difficulties due to your visit. Please leave from here'.
He said I have not come to Tuticorin for publicity.
"My name is Kamal Haasan… For me being humane is more important than being an actor. I am a Tamilian first. I have not come here as a politician. I have not come here for publicity. I have had enough publicity already," he said.
We must know who ordered this firing. It is not me but the victims who are demanding this. Merely announcing compensation isn't a solution. This industry must be shut & this is what people demand: Kamal Haasan after meeting people who were injured in Sterlite Protest.
Dr A Edwin Joe, Director of Medical Education said,"42 people have been admitted to our hospital till now, few transferred to Tirunelveli medical college to reduce congestion. 10 bodies are in the mortuary here. 17 surgeries have been done,"
"What happened in Tuticorin is a cold-blooded murder by police. They should be booked for murder & SP, Collector, DGP & Chief Secretary should be suspended. Taking moral responsibility, CM Edappadi K Palaniswami should resign," said Anbumani Ramadoss, Pattali Makkal Katchi.
Image Source-ANI