CEO Pete Lau: OnePlus 6T in-display fingerprint sensor and specs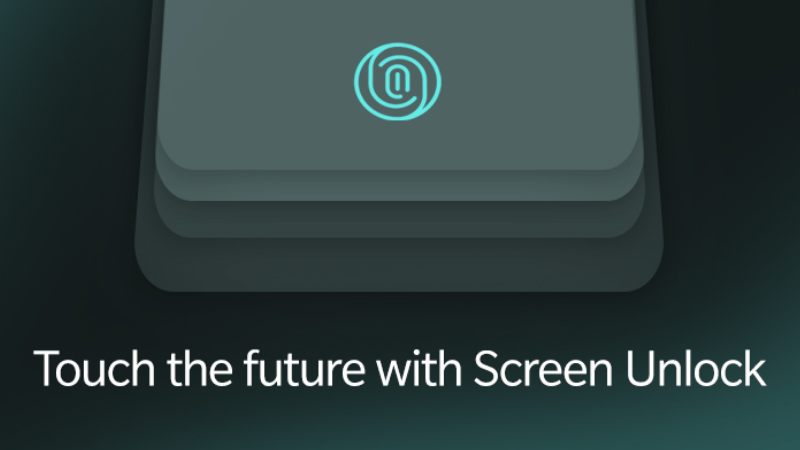 The OnePlus Company has confirmed the inclusion of a new feature called in-display fingerprint sensor in its most anticipated smartphone OnePlus 6T. The company has spent months of times to discover this in-display fingerprint sensor.
The company OnePlus has used a new optical fingerprint module, using a small lens that can accurately register your fingerprint as it presses down on the cover glass. The function was expected to be released in OnePlus 6T predecessor but, somehow it was delayed. The Chief Executive Officer Pete Lau has also confirmed that the OnePlus 6T will not support fast charging or be IP certified.
The company calls this in-display fingerprint sensor, 'Screen Unlock'. The OnePlus 6T screen is used as a light source to enhance the outline of your fingerprint, enabling the sensor to accurately read its exact dimensions and shape." Qualcomm's Trust Zone found on the Snapdragon 845 SoC is used to store the fingerprint information, and ascertain authenticity every time Screen Unlock is used.
The company OnePlus has used several algorithms to meet its requirement to recognise your fingerprint with higher accuracy through extended use. In combining the latest hardware with self-learning software algorithms that intelligently preload your fingerprint information, we have created an incredibly fast in-display unlock experience. Screen Unlock marks a momentous leap forward in unlock technology, delivering unmatched speed and convenience, CEO Lau said.
The OnePlus company's blog reads, "We attempted to compensate for the unreliable module through intelligent software optimizations. But, after numerous tests, we concluded our in-display fingerprint sensor wasn't ready to deliver the speed and reliability our users deserved," he explains on his blog post.
See the screen? Touch the screen. Unlock the screen. #OnePlus6T pic.twitter.com/35anATg1yW

— OnePlus (@oneplus) October 4, 2018
One of the most awaited smartphones OnePlus 6T is likely to release on October 17. But, did you remember the smartphone OnePlus 6T will not have a headphone jack. It packs with a 6.4-inch Optic AMOLED full-HD+ display and a Qualcomm Snapdragon 845 SoC, coupled with 6GB and 8GB RAM options and up to 256GB of onboard storage.
The phone OnePlus 6T is also reported to have a 3,700mAh battery that will be larger in capacity over the 3,300mAh battery available on the OnePlus 6. Moreover, the OnePlus 6T is likely to run Android 9.0 Pie out-of-the-box.
Also read: OnePlus 6T to launch in India on October 17; leak confirms