Pahlaj Nihalani supports Nana Patekar says, 'Ab career nai hai to ye kar rahi hain'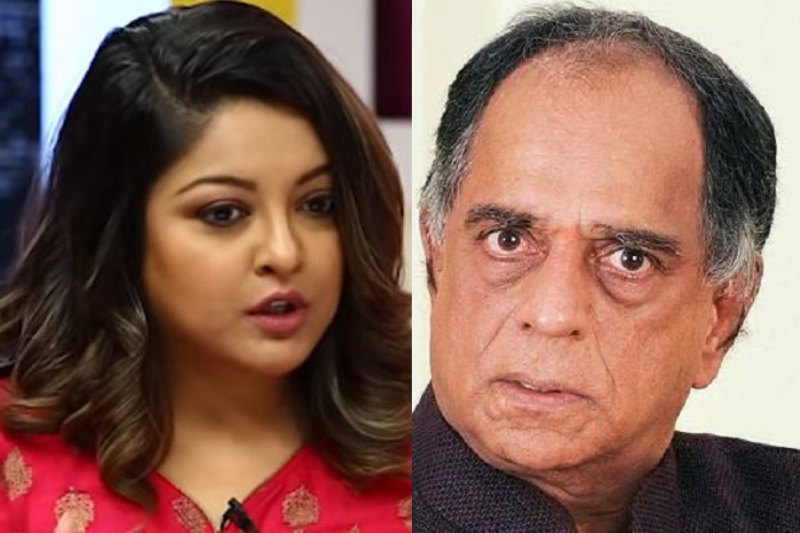 A day after Tanushree Dutta has been slapped by two legal notices from Nana Patekar, and Chocolate director Vivek Agnihotri, former CBFC Chief Pahlaj Nihalani joined the bandwagon and taunted Tanushree Dutta saying, "Ab career nai hai to yeh kar rahi hain."
Making a controversial remark is not a new thing for Ex-CBFC Chief Pahlaj Nihalani, he had made several controversial remarks when he was heading Association of Pictures and TV Programme Producers in 2008, when Tanushree Dutta had raised a complaint. He said that he visited the sets at that time.
Pahlaj Nihalani said, "I was the one who went on the sets after the incident and I helped her to lodge the complaint. It's not that she was harassed by producers, she was harassing the producers."
Nihalani also supported the renowned actor Nana Patekar saying, "he can't do something like this adding, Tanushree must be doing this for publicity. Ab career nahin hai to yeh kar rahi hai…"
Pahlaj Nihalani's statement comes after a Chocolate associate director Sattyajit Gazmer revealed shocking details of the Tanushree Dutta's alleged incident and wrote on Facebook.
Sattyajit Gazmer wrote on Facebook, "In the song, Tanushree was supposed to be wet under a water leakage from a pipe. I appointed two of my lady assistants and lady costume director and her lady assistant to be around Tanu and give her bathrobe immediately after each take to keep her warm bebesidehe hairdresser Didi. We also put a Multi light to keep her warm. If she is talking about the wet song then we shot it only for one day at Film City. Remo D'Souza was the Dance Director."
Also read: 'Not strip' asked to take off bathrobe worn above costume: 'Chocolate' director Sattyajit Gazmer reveals