CES 2020: News and Schedules for the world's biggest tech show
Apple has been a surprise entrant to CES 2020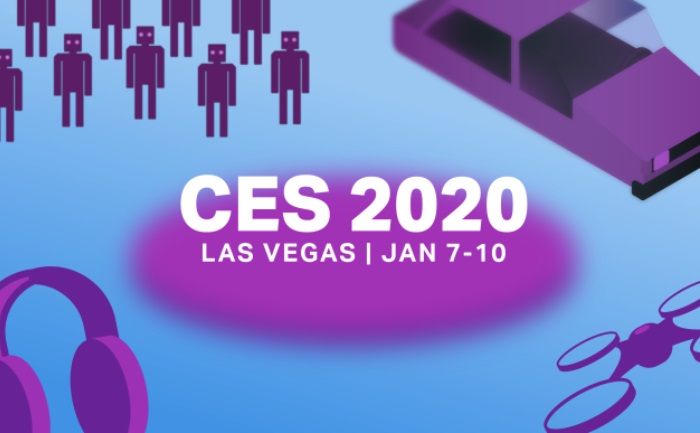 CES is the world's biggest tech show with over 170,000 technology fans and gadget makers in attendance every year. The Consumer Electronics Show has been around for 50 plus years with the latest innovations and technological breakthroughs making their way here. CES 2020 kicks off on January 7 and concludes on January 10. However, the media coverage of the event has already kicked off and we have had some big surprises in the wake of the CES 2020 arrival.
While CES is expected to host the usual bigwigs in the form of companies like Samsung, Dell, and Microsoft, there have also been a few surprise entrants this year. The biggest surprise coming from the CES schedule is the arrival of Apple. The company has stayed away from big events such as the CES till now.
Here's a list of what to expect from CES 2020 and the companies arriving at the biggest tech show of the year.
CES 2020 Dates
As mentioned earlier, CES 2020 will start on Tuesday, January 7, and ends on Friday, January 10. The CES is not open to the public and attendees should be 18-years-old or above in addition to being affiliated with the consumer tech industry.
CES 2020 Highlights
Samsung
Samsung could be bringing a host of new technologies to the CES this year. The company has already announced that it will be bringing the bezel-less Q950TS 8K QLED TV into play. In addition, Samsung could offer new updates on the Notebook Flash and Notebook 9 Pro. The Galaxy Book Flex Alpha and the Samsung 1000R curved super ultrawide gaming monitor will also make an appearance at the CES 2020.
In addition, there is also a new AI helper, Neon, that will arrive at the CES 2020.
LG
CES 2020 could very well see the launch of LG's transparent OLED prototype. In addition, LG could also be releasing smaller, 48-inch OLED TV screens this year. The biggest draw for LG could turn out to be the LG 8K TV.
Intel
Intel could be gearing up to launch the discrete GPU, the mockup of which was displayed at the GDC in 2019. In addition, the company could also announce new 10nm desktop CPUs.
Nvidia
While not much can be said for Nvidia's plans for CES 2020, it is a guarantee that the new Nvidia Shield will make an appearance at the biggest tech show of the year.
Sony
Sony is sure to expand upon its 360 Reality Audio format that it debuted last year. Similarly, the company could also be announcing new TVs like the 950, 850, Z- and A-Series lineups plus some new 2.1 soundbars with Dolby Atmos. There is likely to be some news of the upcoming PS5. However, a full launch does not seem likely at this stage.
ALSO READ: LG Will Not Launch Any Foldable Smartphone, Says It's Too Early