Chahat Tewani joins Vidya Balan's film Shakuntala Devi
Chahat Tewani joins the cast of Vidya Balan's starrer Shakuntala Devi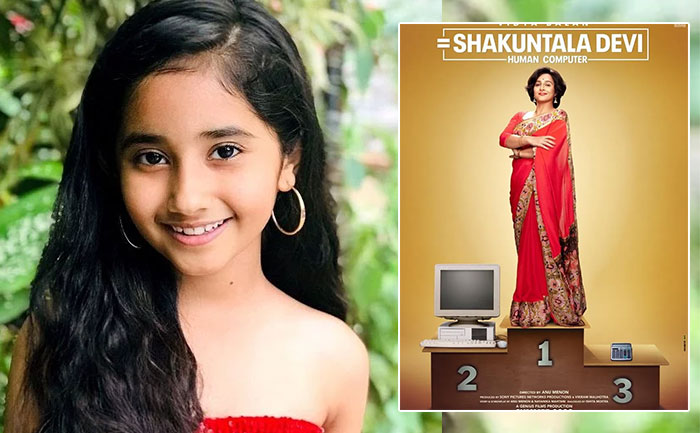 Chahat Tewani joins Vidya Balan starrer Shakuntala Devi. Famous child artist Chahat Tewani will join the cast of upcoming film Shakuntala Devi. The child actor is popular for her role of Kesar from Kesari Nandan and has apparently managed to bag a big-budget Bollywood film.
According to an exclusive report in IWMBUZZ.com, Chahat Tewani has been roped in for the Bollywood movie Shakuntala Devi. The upcoming film is directed and written by Anu Menon. Produced by Vikram Malhotra, the film stars Vidya Balan in lead role essaying the role of Shakuntala Devi.
Also, Sanya Malhotra will be playing the role of her daughter Anupama Banerji. For the unversed, Shakuntala Devi is recognized as human computer. Reportedly, the shooting of the film was wrapped up on Wednesday.
Also Read: Shakuntala Devi First Look: Vidya Balan Looks Spitting Image Of 'Human Computer'